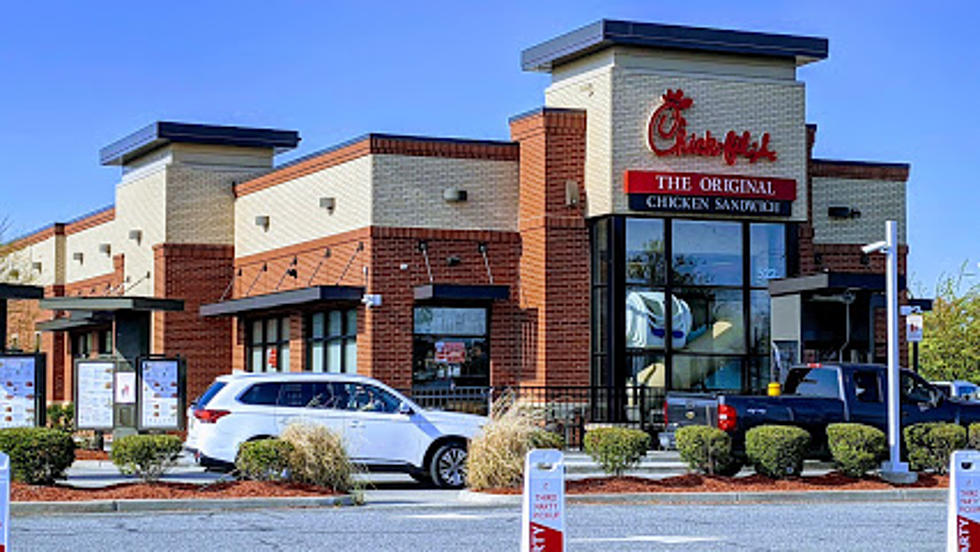 I Know It's Coming! Chick-fil-A Coming to Toms River, NJ; But When?
google maps
I can't even believe it, I've been writing for years we need another Chick-fil-A in Ocean County, other than Brick, and it might be happening. It is happening, just when?
There's one in Brick. One would be awesome in Lacey, Bayville, Beachwood, and Toms River. Manahawkin is getting one on Rt. 72, YES, it's about time. I'm tired of waiting in line at the one in Brick. Everyone in NEW JERSEY is at the Chick-fil-A in Brick when I'm waiting in line. I've waited over an hour already. I know you've waited in line and thought the same thing, "Why isn't there another one."
So, exciting news - from what I'm "hearing," one is coming to Toms River.
Well, guess what? Everybody that was writing me and agreeing with me, hopefully, it's true. Could I be the only one that possibly knows about this, other than from what I'm hearing? The location for a Chick-fil-A would be at the Ocean County Mall in Toms River, in front of Macy's. That lot that's empty on Hooper Avenue, I do believe. That empty lot where they've sold fireworks and several years ago a Spirit Halloween tent.
So, pretty exciting. Now, I'm just hearing about this and I'm hoping it's not a rumor and I'm getting excited about nothing, but my source tells me, it should happen soon. But, when? I'm wondering, will it be a new project for the new year. Lots of exciting things are happening at the Ocean County Mall, with other restaurants getting ready to open, but a Chick-fil-A in Toms River, can you imagine? It's the perfect spot for it.
When I hear more, I will let you know. If you know any more information email me sue.moll@townsquaremedia.com.
Keep reading...
LOOK: 15 Discontinued McDonald's Menu Items