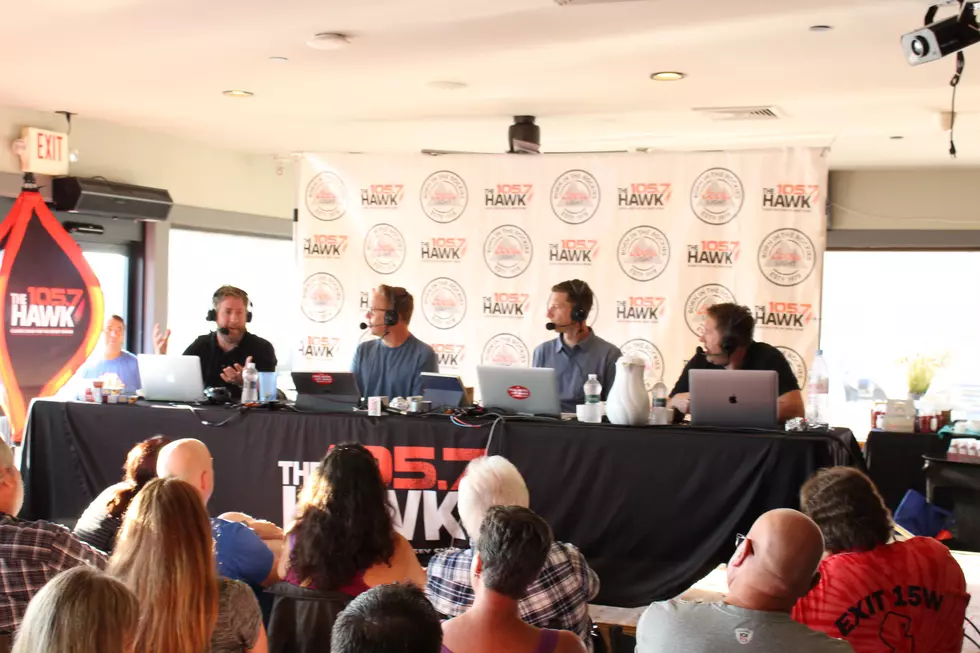 Free Beer & Hot Wings Are Coming Back To The Jersey Shore
Free Beer & Hot Wings
JUST ANNOUNCED: In addition to the Free Beer & Hot Wings broadcast on Friday, which you can purchase tickets to below, we are happy to welcome the gang for a special Thursday night appearance at MJ's Restaurant and Grill at 905 Bay Boulevard in Bayville. Andy Chase will be broadcasting live from 2 p.m. to 7 p.m. with Free Beer, Hot Wings, Joe, and Steve joining him from 5 p.m. to 7 p.m. Stop by to say 'hi' and for your chance at great prizes - presented by Coors Light.
The Free Beer & Hot Wings Morning Show is coming back to the Jersey Shore on Friday, June 14th and tickets are on sale now!
General Admission tickets are just $10 right now ($15 at the door) and seating is first come, first served. CLICK HERE to buy your tickets now so you're guaranteed to get in!
Plus, there are a limited number of VIP tickets for $25 which gets you: Sorry, VIP tickets are sold out, but you can still purchase General Admission tickets! 
includes guaranteed seating in the first few front rows
a guaranteed meet & greet with the guys after the show
a complimentary breakfast sandwich from River Rock Restaurant & Marina Bar
a 105.7 The Hawk t-shirt
Doors will open at 5:15 a.m. with their nationally syndicated broadcast officially getting underway at 6:00 a.m.
Check out scenes from previous FBHW Jersey Shore appearances: