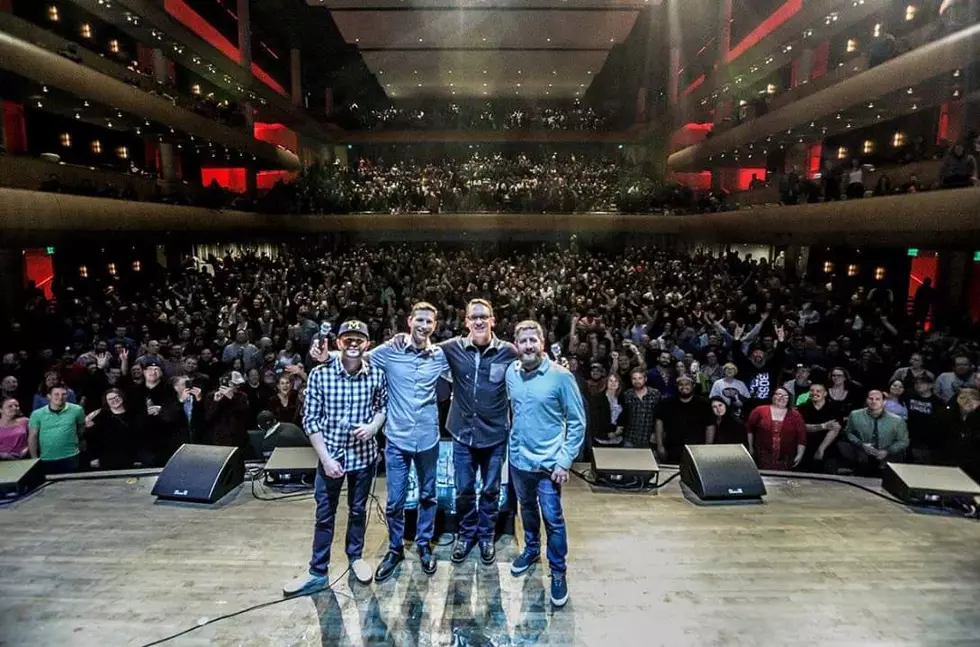 Free Beer & Hot Wings Live Show Rescheduled
Free Beer & Hot Wings
UPDATE: The Free Beer & Hot Wings Jersey Shore visit has been rescheduled for Friday, July 13th at River Rock Restaurant & Marina Bar. All tickets purchased will be honored for the new date. To purchase tickets for the new date, CLICK HERE.
It is with deep regret that we announce the cancellation of the annual Free Beer & Hot Wings Jersey Shore Live Show.
Deteriorating weather conditions have forced the cancellation of their flight, and there aren't any other flights that would get all of them to the Jersey Shore in time for the broadcast.
The guys Tweeted what was going on just a little while ago:
Soon after the decision to postpone the show was made, Free Beer called into 105.7 The Hawk to explain the situation:
We are quickly working on a NEW Free Beer & Hot Wings Live Show date, which we hope to announce soon.
If you already purchased tickets, they will be honored at the next Free Beer & Hot Wings live show.
We apologize for the inconvenience but do look forward to having Free Beer & Hot Wings at the Jersey Shore very soon.  We will keep you updated with more information as quickly as we have it.
Tune in to Free Beer & Hot Wings tomorrow morning to hear the guys break down their crazy afternoon.