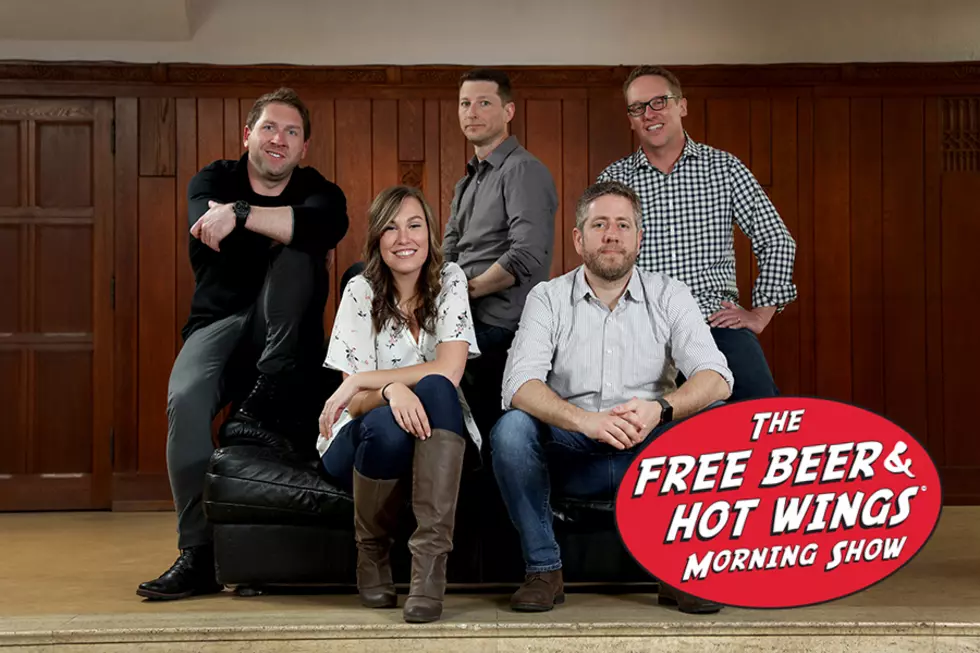 Celebrate 20 years with Free Beer and Hot Wings live in Brick, NJ!
Free Beer and Hot Wings
We don't always encourage our fans to go into work late, or to not show up at all but, your summer skip day is here.
Nothing says summer like skipping work, grabbing a Coors Light, on a Friday to hang out and celebrate 20 years with Free Beer and Hot Wings.
This is a free party because you know, it's been a while.
OK, so when is this party going down?
Join 105.7 The Hawk, Classic Rock for the Jersey Shore on Friday, July 29th starting at 5 am at River Rock Restaurant + Marina Bar in Brick.
Plan your excuse, grab a buddy or two, and we'll see you for Free Beer and Hot Wings Live, powered by Coors Light.
Need a good excuse to get out of work?
My dog ate my keys.
(Insert significant other's name here) – yes, blame them.
I didn't win the lottery last night, so, I'm still not coming in.
It's a Friday.
Now that the excuses are taken care of, we'll see you on July 29th.
Top 25 States That Drink The Most Beer
Every NJ pizza joint Barstool's Dave Portnoy has reviewed
Dave Portnoy, commonly known as El Presidente, is the founder of Barstool Sports. Somewhere along the way, he decided to start reviewing local pizzerias, and the concept took off. Here is every New Jersey pizzeria Dave has stopped in, along with the score he gave them.