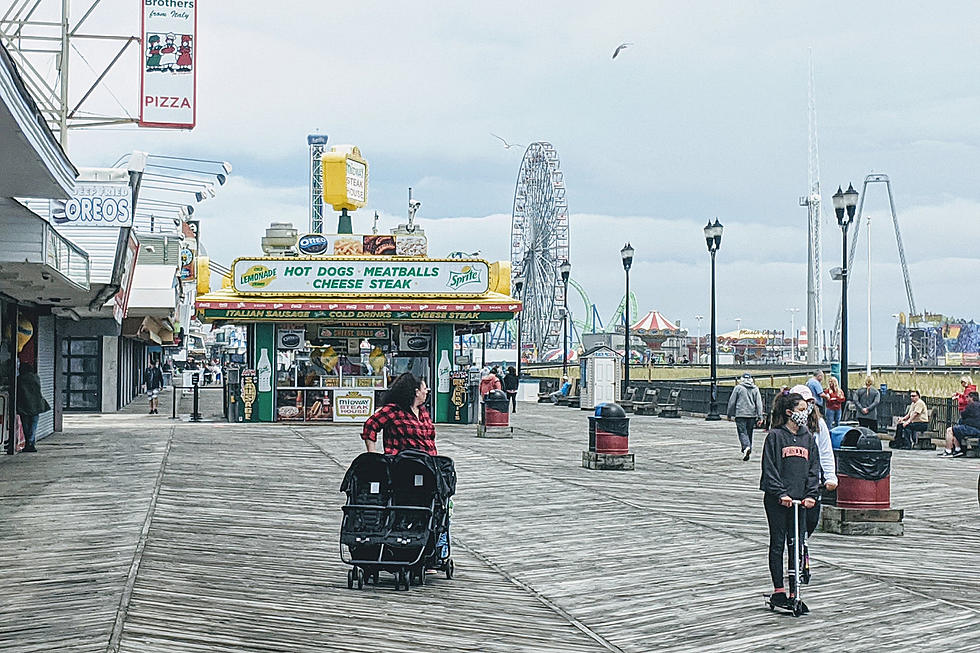 You Can't Drink On The Seaside Boardwalk
Seaside Heights boardwalk (Bud McCormick)
If you're heading to Seaside Heights, you may be faced with a sort of Catch-22. On one hand, bars and restaurants are permitted to sell "to-go" alcoholic beverages; on the other hand, you can't drink alcohol on the boardwalk.
My coworker said he saw lots of people with open beverages when he was on the boardwalk this past weekend. He found it odd that it was being allowed, and I'm right there with him. Interestingly, the Seaside Heights Facebook page made a post reminding people that fines for drinking in public could be over $1,000 - but that post has since been removed.
I get that a lot of rules are changing right now, but I'd be very surprised if Seaside changed things so much that they would allow people to drink on the boards. The town is already fighting against the drunken "Jersey Shore" reputation and trying to bring in a more family-friendly crowd, so to allow people to take booze out of the bar and onto the boards seems unlikely.
Maybe as bars and restaurants open in a more normal sense and allow people to eat and drink inside this whole controversy will go away, but for now, save yourself the headache of getting a ticket, and bring those to-go cocktails home with you.
Enter your number to get our free mobile app
Take A Virtual Trip To The Beach