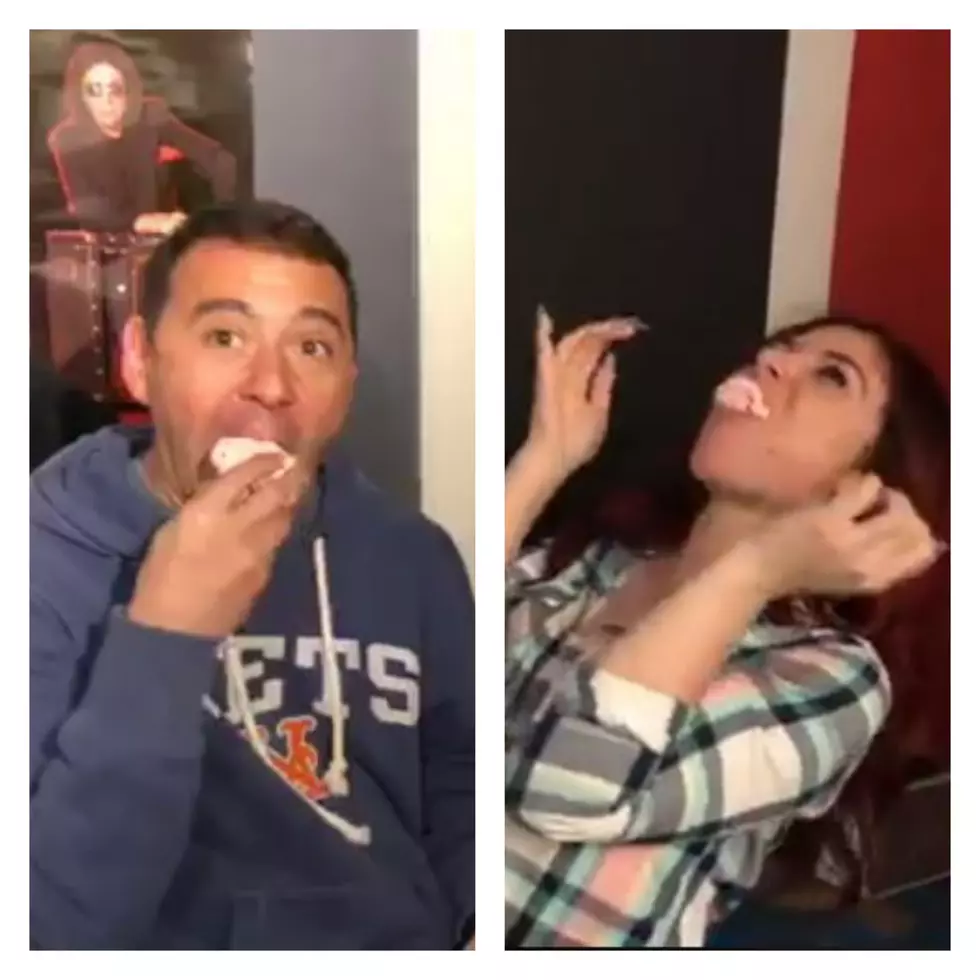 [WATCH] Stuffing Our Faces With Peeps in the Studio
Facebook Live
Easter is April 21st, so it is officially Peeps season!
There a lot of new flavors of Peeps this year, so I had Lady Di join me in the Hawk studio for a Peeps Taste Test.
Some of the new flavors that I was able to find were Party Cake, Sour Watermelon, Cotton Candy, and Pancakes and Syrup.
Lady Di and I also learned while making this video how many Peeps we can stuff in our mouths at once...