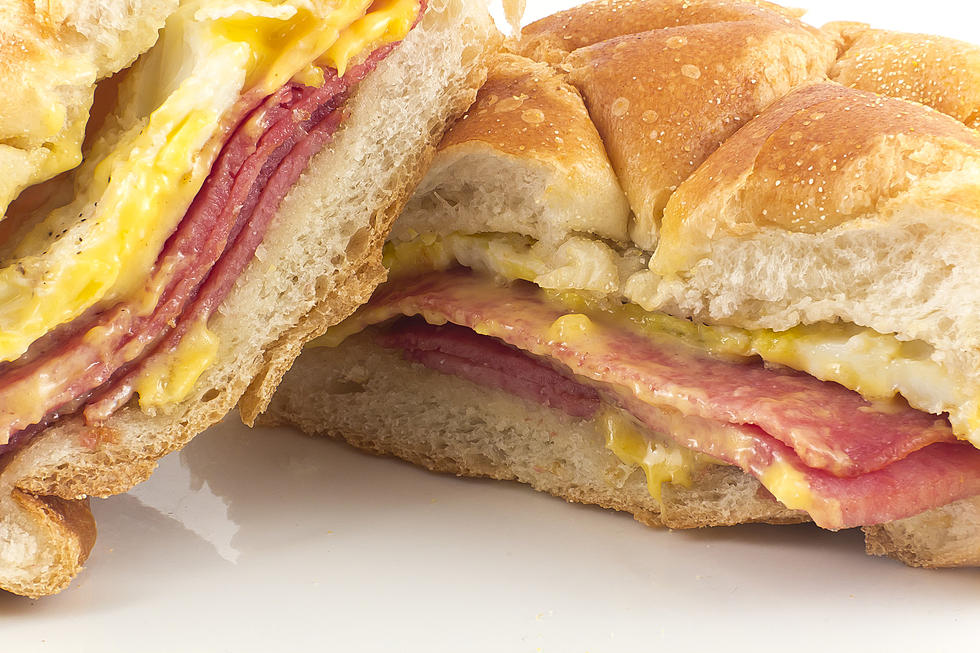 Taylor Ham or Pork Roll? Vintage Photo Of Asbury Park,NJ Has Settled It
Thinkstock
I happened to stumble upon a vintage photo taken right here in Asbury Park that will put one our most well-known debates to rest.
And on National New Jersey Day! How perfect!
What is the most debated topic in New Jersey? You should know this.
That's right, it is the legendary Pork Roll vs. Taylor Ham argument.
The argument can get pretty heated whenever it resurfaces. What can we say? We are loud and passionate in the Garden State.
Which side are you on?
Your world is about to be rocked! Let's see which side won based on this vintage photo taken in Asbury Park.
I am beside myself! A Taylor Pork Roll Sandwich Shop?
Was this breakfast meat, that has caused so much ruckus, originally supposed to be called Taylor Pork Roll?
Then where did the Taylor HAM part come from?
And how did Taylor Ham become its title in Northern Jersey and Pork Roll for Southern New Jersey?
Did New Jersey, which is filled with people who clearly love to argue, create an argument out of nothing?
It is looking like it.
Did this photo change your mind at all?
No matter what New Jerseyans called this breakfast meat in the 1920's, it is still Taylor Ham in 2022!
Have you found something to prove me wrong. Let me know by emailing me at Nicole.Murray@townsquaremedia.com.
Did this discussion get you in the mood for breakfast?
We've got you covered:
The 20 Dynamite New Jersey Diners That Are Too Tasty Not to Try
Where To Get The Juciest Burgers At The Shore
Sometimes...you just need a solid burger.