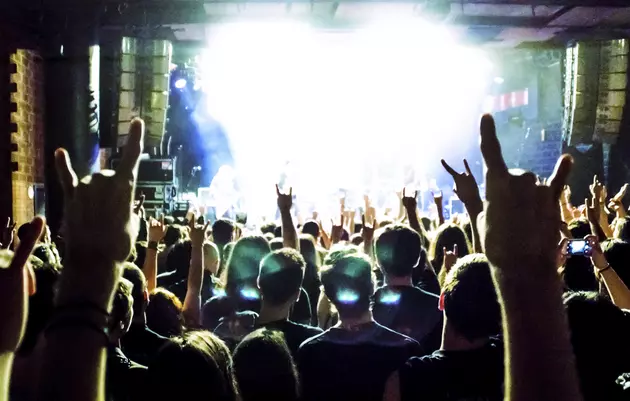 New Jersey's Top Hair Bands and Glam Rock of the 80's
Eloi_Omella
If you are a metal fan, then you're well aware the 80's were a great time for music. Well, except 80's pop songs like "We Built This City," aside, the 80's flourished with some of the great hair metal bands or glam metal bands, as some tended to call it. While LA's Sunset Strip may have been the birthplace for bands such as Ratt, Motley Crue, Poison and others, New Jersey has their fare share of hair metal bands and rockers as well. Some of the most talented artists of that era, came from right here in NJ.
Here's the list of the top hair bands and glam rockers from the Garden State.
1

The boys from Sayreville can be viewed as the forefathers of NJ's hair band movement. While they've evolved over the years and some of the band members have changed, in the 80's, it was hard to argue that there were many bands bigger, if any than Jon Bon Jovi and the boys. They even filmed one of the videos from their 2nd album, 7800 Fahrenheit, right on the Seaside Heights Boardwalk.

2

From the first time we heard the single "Youth Gone Wild," in 1986 all the way through the early 90's, Skid Row stood as one of the shining stars from New Jersey in the metal world. Sebastian Bach was a quintessential front man. He had the look and definitely the pipes to belt out some killer notes. David "Snake" Sabo is probably one of the most underrated NJ musicians for his time.

I'd put Skid Row's first two albums up against any of the genre of that era and they STILL sound amazing all these years later.

3

Here's a band who came on a little bit later than some of the others but when they hit the hair band scene, they hit BIG. Led by their debut album and the single "Give it to Me Good," these Jersey boys, toured with the likes of Kiss, the Scorpions and many other of the biggest names in rock and roll. Steve Brown and PJ Farley still do a lot of great solo work, as the aforementioned Brown actually filled in out on tour with Def Leppard for a bit within the last few years. There have been a few Trixter tours along the way as well and the boys sound as good today as they did back then when they reunite.

4

American Angel might be one of the more underrated bands on this list. Led by vocalist Rocco Fury (can you GET a better name for a NJ frontman than that?), American Angel had some really rocking tunes that for whatever reason never went mainstream. Songs like "Grand Theft Ecstasy," "How Can I Miss You," and "Lessons," were their most well known singles.

5

Before Ted Poley became the frontman for the band Danger Danger, Poley was a drummer and vocalist in group named Prophet from right here in NJ. The band was originally was known as a great cover act but morphed into an original group when Poley and late vocalist Dean Fasano joined. Their self-titled debut album included the single "Slow Down," which reportedly inspired Bon Jovi to write "Wanted Dead or Alive."  Poley then left to start Danger Danger but the band's 2nd album, "Cycle of the Moon," may be their most popular.

6

TT Quick started along the same line of Prophet. The band started out as one of the top cover bands but in the early-mid 80's went to all original music. TT Quick was actually one of the first bands signed to the legendary Megaforce records, along with Metallica, Anthrax and Overkill. They were definitely a bit heavier than most of the bands on this list but they were arguably the most influential by far. Singer Mark Tornillo is now the frontman for the legendary German band, Accept.

7

The 80's hairband scene, while mostly dominated by men, had a few great female fronted bands. One of those bands was Saraya. Lead singer Sandi Saraya had a great story, she used to work in a record store in Middletown and after a short detour in L.A., came back to NJ to write their self-titled album that debuted in 1989. Saraya had some hits, including their biggest, "Love Has Taken It's Toll," "Healing Touch," and a couple of others.