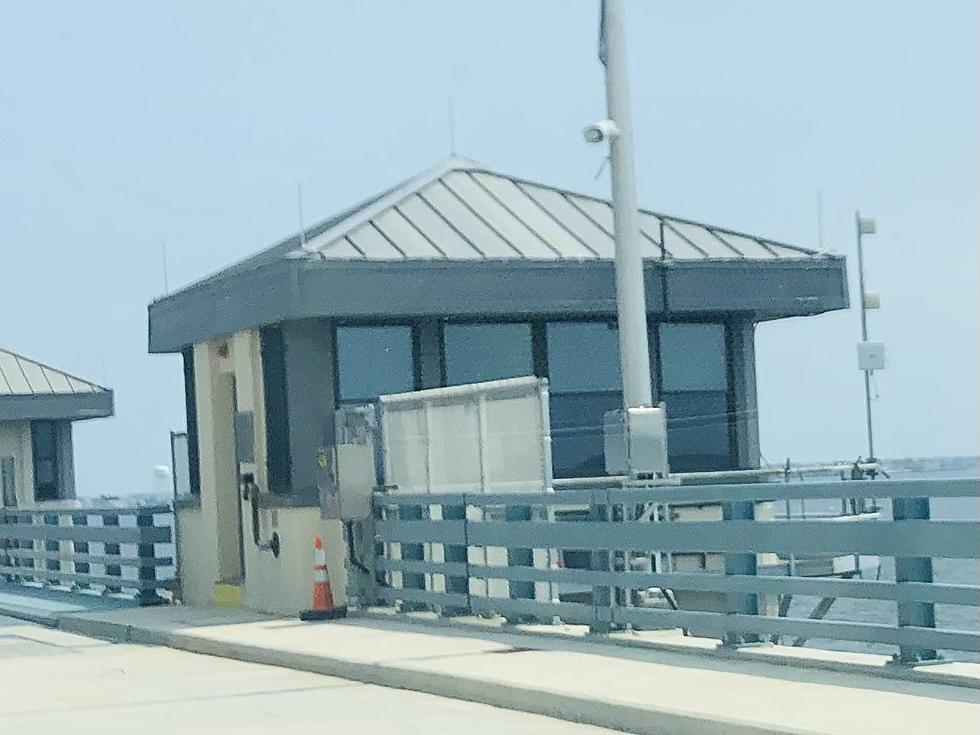 Here is a heads-up about roadwork getting underway in Ocean and Monmouth Counties
Sue Moll, Townsquare Media
It always helps to be prepared, to know ahead of time when something is happening so your day to work, school or running errands is filled with a little less stress on our Jersey Shore roadways.
With days into the Autumn season, there is new roadwork mixed in with old roadwork and think tanks about roadwork in Ocean and Monmouth Counties getting underway.
There's a few projects the NJ-DOT will be working on over the next few weeks that you need to know about before heading out.
Listen to Vin Ebenau mornings on Townsquare Media Jersey Shore Radio Stations, email him news tips here, and download our free app.
In Ocean County, there are four projects of note from the DOT including three involving Route 37.
The intersection between Route 37 and Hooper Avenue in Toms River has baffled and frustrated drivers for years with congestion being chief among the complaints.
It led to the NJ-DOT holding a virtual public information center/forum earlier in 2021 soliciting input from residents and commuters alike.
Flash forward to now, your input and feedback is still welcomed as the DOT progresses to the next step.
"At this stage, the project to improve the intersection at Route 37 and Hooper Avenue is in the very early stage of development," NJ-DOT spokesman Steve Schapiro tells Townsquare Media News.
The public information center helped in gathering feedback and information which is part of the planning process to improve this intersection including preliminary engineering that will help design the changes.
"In general, what we're looking to do is make improvements at the intersection by modifying it to include double-left turn signals for Hooper Avenue, so that will allow more traffic to make the left turn," Schapiro said. "We're also looking to replace the signal there, to update that, and also to make improvements for pedestrian safety including sidewalks and other safety improvements like a median barrier."
The project will be done in stages, Schapiro said, but it's still early in the project development and design to determine what will happen and when.
There will be discussions with Toms River and Ocean County governments by/with the DOT to "talk about the project as we complete what's called the concept development phase and soon we'll be moving into the next phase -- preliminary engineering."
In the meantime, you can still submit your thoughts, ideas and feedback on the Route 37/Hooper Avenue intersection to the NJ-DOT by calling Acting Regional Coordinator Vanessa Meades at 609-963-1982 or by emailing Vanessa.Meades@dot.state.nj.gov and sent a note.
The 2nd project of note in Ocean County comes along the Route 37 westbound bridge which has deck repairs scheduled take place over the next few weeks that will result in a single lane closure during the day.
"Work is expected to take place between 7:00 am and 5:00 pm and that work should only take a few days," Schapiro said. "It's preventative maintenance on the bridge deck."
The 3rd project of note in Ocean County is a $9.2-million pavement preservation project which will rehabilitate approximately four miles of road along Route 37 from Thomas Street to Fischer Boulevard in Toms River.
As this project takes shape during the fall season, you'll also see reconstructed curb ramps at intersections making them ADA compliant and traffic signals will be replaced a several intersections as well along Coolidge Avenue, Washington Street, Clifton Avenue, Peter Avenue/Batchelor Avenue, Vaughn Avenue/Westend Avenue, Garfield Avenue and Fischer Boulevard.
"This work is expected to be completed next year, in the fall of 2022," Schapiro said.
The 4th project of note in Ocean County takes place on Route 72 on the Manahawkin Bay Bridges with Project Contract 1A & 1B in Stafford and Ship Bottom.
With this project, there will be a traffic shift on Route 71 in Stafford, Schapiro said, to allow for work to be done in the median near Marsha Drive in Ship Bottom with water utility work  continuing in October along 8th and 9th Streets.
"As most people are familiar, we've had a project to add a second span of the Route 72/Manahawkin Bay Bridge and then rehabilitate the old causeway bridge. Those pieces of the project are complete," Schapiro said. "Now, we're working on the final contract of this project which is making improvements both in Ship Bottom as well as in Stafford right before the bridge."
There are also a pair of projects that drivers need to know about in Monmouth County coming up as well.
The first one to mention for Monmouth County is taking place on the Route 34 Bridge over the former Freehold & Jamesburg Railroad/Edgar Felix Bikeway which is ongoing and the NJ-DOT expects this to be complete sometime this fall with final paving on Route 34 taking place over the next several weeks.
"What this project did was completely replace that bridge over that bike path," Schapiro said. "The bike path opened last month and what we did was not only replace the bridge but we widened it. The original bridge had 10-foot lanes with 2-foot shoulders and what we've done is we actually lowered the bridge profile to improve sight distance and that improved safety and then we've widened it so the lanes are now 12-feet in each direction and it had 10-foot wide shoulders, so it'll be a much better driving addition for folks."
The other project noteworthy in Monmouth County that will be taking place on Broadway Avenue/CR516 Bridge over Route 35 in Keyport.
"That's going to be a new project and that is currently in the bidding phase so we expect that will be awarded soon," Schapiro said.
Whether it's in Ocean County, Monmouth County or one of the other 19 counties, safety is safety, so be courteous, understanding and kind to those doing the work.
"Whenever you see a construction zone, slow down, give those crews room to work safely," Schapiro said. "If there is room to move over safely, please do so. We want to make sure that they're staying as safe as possible. They're out there, they're working and making improvements for the public benefit. Those roadways are their office and so we want to keep it as safe as possible for them, so when you're driving and you see those orange construction signs, please slow down, take it easy, give the guys a break so they can do their work safely."
Where To Get The Best Apple Cider Donuts At The Jersey Shore
Okay...I am officially ready for Fall