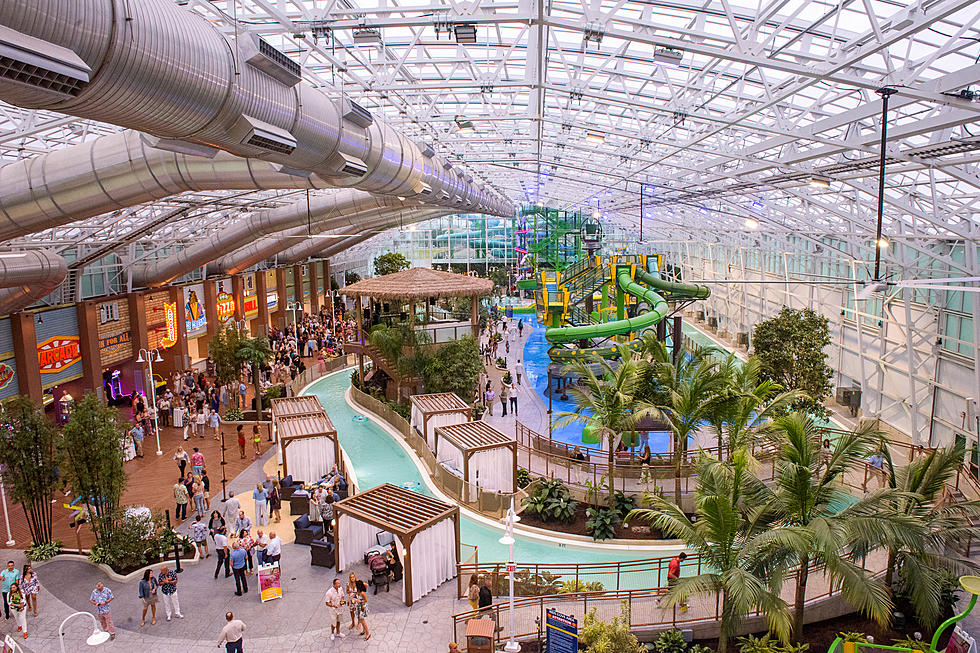 Grand Opening of Island Waterpark in Atlantic City, NJ Delayed, Rescheduled
RUBEN GARCIA courtesy Lisa Johnson Communications; Island Waterpark
You'll have to wait a little longer to go slip slidin' at Atlantic City's new waterpark.

Island Waterpark, located at Showboat Hotel, was slated to open to the public Friday, June 30th.
However, the newly-built indoor attraction experienced a setback before it could officially welcome visitors.
Reportedly, there were permit issues that didn't get ironed out in time.
But Showboat owner and Tower Investments CEO Bart Blatstein put a positive spin on the delay in an eloquent statement where he said, 'You only have one chance to make a first impression. I've decided to open ISLAND Waterpark on July 7. This is the world's largest indoor beachfront waterpark and a destination that will last many decades so I want to ensure everything is perfect.'
Let's all send good energy to Bart and the team at Island Waterpark so that they can move forward with its rescheduled opening this Friday and have a great first summer at the Jersey Shore. Once up and running, guests of all ages will get to experience an indoor paradise that's expected to stay open all year round.
13 Funny (but Accurate) South Jersey Beach/Boardwalk Yelp Reviews
Everyone's got opinions and Yelp exists for people who love to vent. These Yelp reviews of the beaches and boardwalks in South Jersey will have you saying, 'huh?' but also, 'accurate'.
7 South Jersey Towns List Says Gotta Go in NJ
The people at NJ.com are basically invalidating these seven South Jersey towns' reason for existence.
The Best Movies of 2023 So Far
Through the first half of the year, here are the movies you have to see.