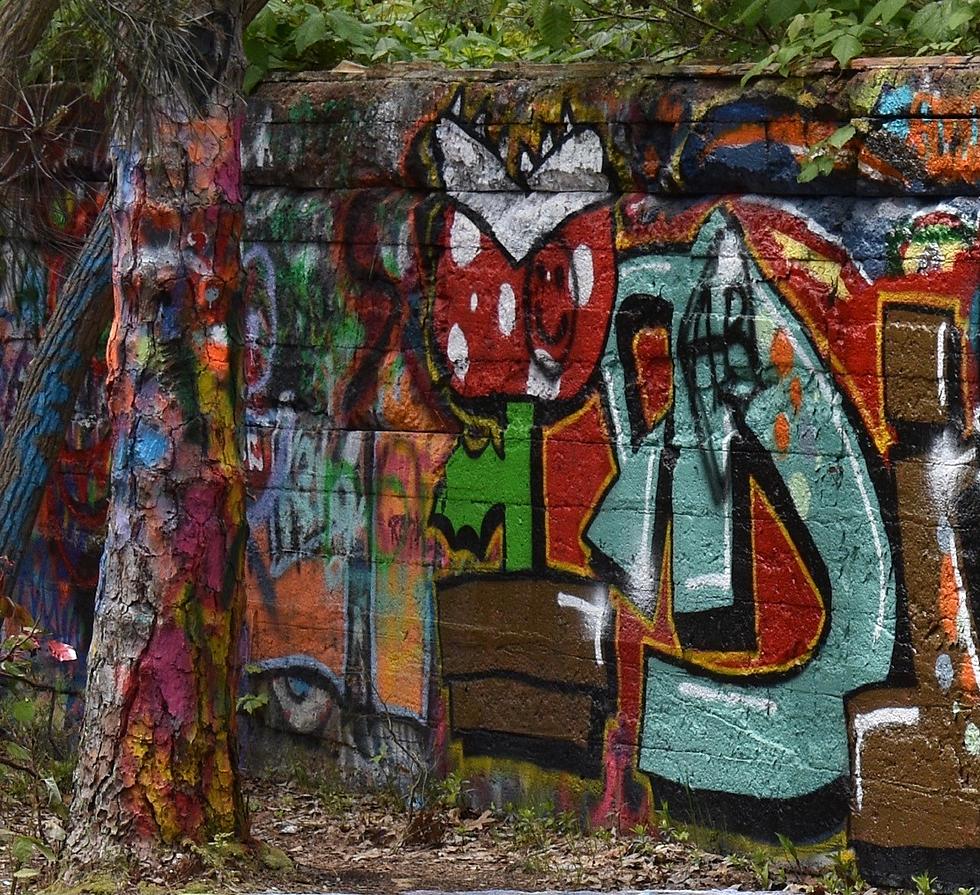 Why is There Art at an Abandoned Brick Factory in Manchester, New Jersey?
Shawn Michaels
Over this past weekend, April found this intriguing place and it just looked like a place we should investigate. Love bringing you unique and obscure things to do here in New Jersey and in Ocean County.
This particular location seems to mix mystery, history, and art. It's the abandoned Brooksbrae Terracotta Brick Factory in Manchester Township. I have lived here most of my life and I never heard of this old brick factory, which is tucked into the pine barrens here in Ocean County, in Manchester Township.
Listen to Shawn Michaels mornings on 92.7 WOBM and download our free 92.7 WOBM app.
The Brooksbrae Brick Factory has gone by many names over the years, but according to njpinebarrens it all dates back to 1858 when an Irish immigrant named Lewis Neill moved to this secluded area of what is today's Manchester Township. Here he began as a terra cotta and fire brick operation that has been known for generations as the 'Union Clay Works.'
This began generations of "brick" making until a fire in 1915 ultimately resulted in the end of the Brooksbrae Brick Factory. Today the area is home to a "graffiti" wonderland with all sorts of street art on display. It does seem like newer graffiti just takes over older works so at times, to me, it looks a bit busy. There are some cool works along with general graffiti. This is definitely in the "different" category, but makes for some cool photos....check out my photo gallery below. Brooksbrae is a unique abandoned site here in New Jersey and worth a little investigating to find it. It is tick season so keep that in mind if hiking out there.
CLICK HERE for GPS coordinates
Brooksbrae Terracotta Brick Factory
A look at the abandoned Brooksbrae Terracotta Brick Factory in Manchester Township, NJ.....Home to a large graffiti exhibit.
LOOK: Here Are 30 Foods That Are Poisonous to Dogs
To prepare yourself for a potential incident, always keep your vet's phone number handy, along with an after-hours clinic you can call in an emergency. The ASPCA Animal Poison Control Center also has a hotline you can call at (888) 426-4435 for advice.
Even with all of these resources, however, the best cure for food poisoning is preventing it in the first place. To give you an idea of what human foods can be dangerous, Stacker has put together a slideshow of 30 common foods to avoid. Take a look to see if there are any that surprise you.