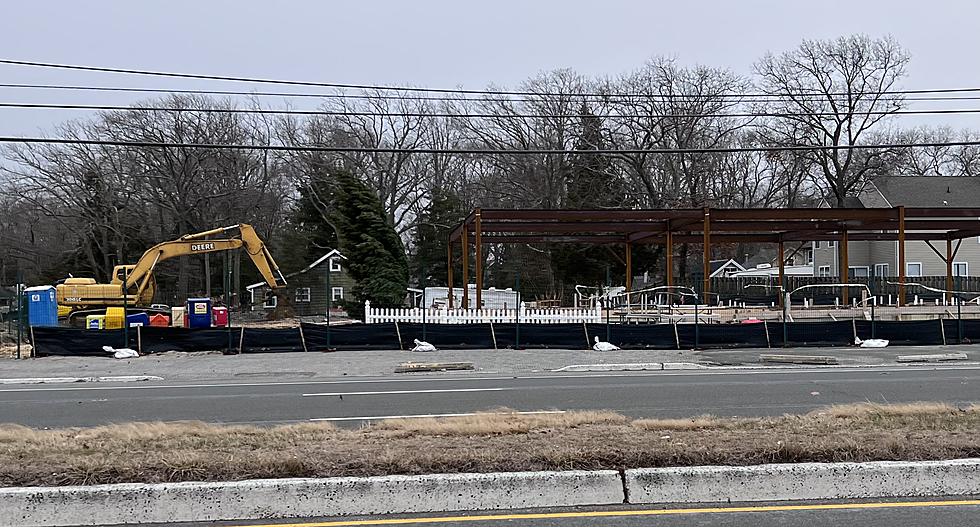 What is the Story on Route 37 Near Fischer Blvd in Toms River, New Jersey 🚧
Shawn Michaels
So recently while traveling through Toms River I noticed some new construction that is happening right along Route 37 and it's near Fischer Blvd. The work being being down on the eastbound side heading to Seaside Heights. Already there is framing going down and it appears to be taking form.
On the other hand, after a quick glance is this old construction that is being taken down? I am not familiar with this location and don't honestly remember what was there prior to this. I tried to find some signage so I could investigate what was happening further, but I could not find anything, so that's our question of the day. Simply what is the future for this location in Toms River?
When it comes to "what" this will become, the options are unlimited. Not what it will be, but will it be able to succeed and thrive during a tough economic time for everyone here in Ocean County.
We always want to support LOCAL business and it is not easy being a LOCAL business during these times, so creating new LOCAL business is needed and vital to continuing a thriving Toms River. If YOU have any intel, I'm sure there are rumors, into what's being built by all means sound off and share, if we get word I'll amend and update this article.
I will be interested in what the answer is and what the future for this location will be. Obviously this is a very high traffic area, so there are good possibilities here if the business plan is good. Best of luck to the new tenants and to a good future.
LOOK: Here is the richest town in each state
Just saying the names of these towns immediately conjures up images of grand mansions, luxury cars, and ritzy restaurants. Read on to see which town in your home state took the title of the richest location and which place had the highest median income in the country. Who knows—your hometown might even be on this list.
The 100 Best Places to Live on the East Coast