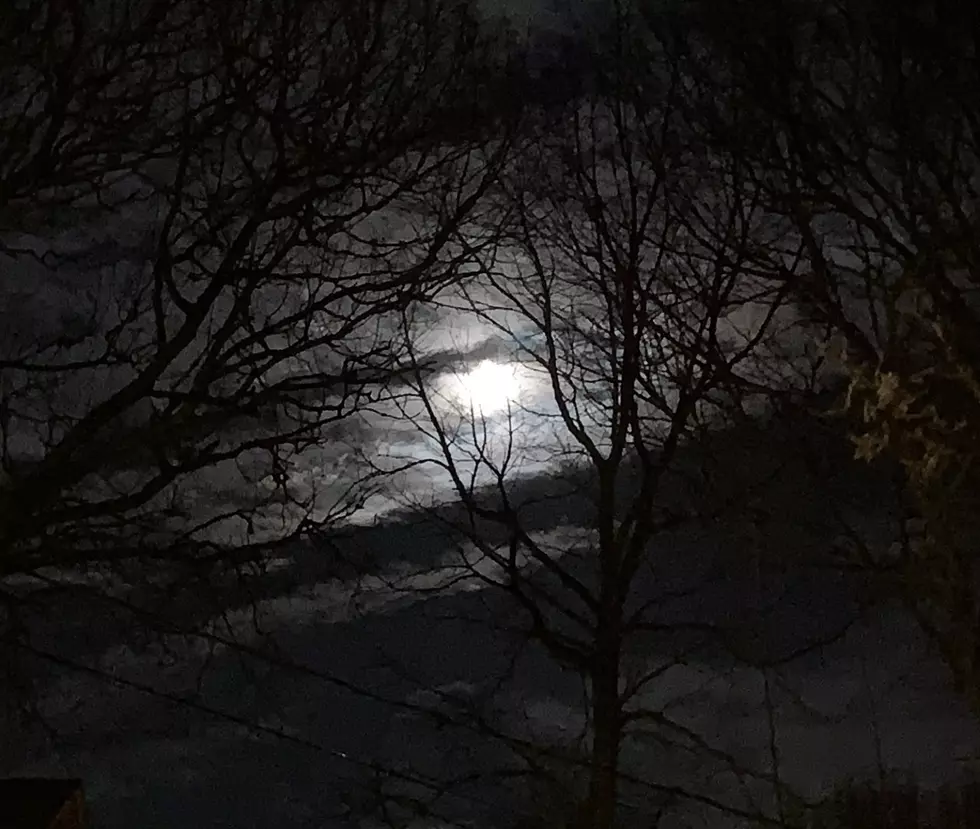 Take a Look at the Snow Moon Tonight Over Ocean County, New Jersey
Shawn Michaels
February is half over, but before February is done we have a full moon that will be visible tonight (Tuesday) here in Ocean County. This month's moon is referred to as the "Snow Moon" kinda appropriate considering we saw some decent snow here at the Jersey Shore so far this winter.
In fact, it's going to be bone-chilling cold tonight if you are gonna head out and take a glimpse and/or pics of tonight's moon. Dan Zarrow is calling for clear skies and lows near 20 degrees tonight, so bundle up.
I always like getting the camera out and sharing photos of the beautiful full moon events we have here at the Jersey Shore and when weather permits some good shots of our moon.
This time around I grabbed photographs with my Nikon and my iPhone XR. Always a cool image when that full moon shines overhead and the story behind the names that are given to the moons each month. The names usually are significant to the season we are currently in and this month the "Snow Moon" is a perfect name for February's offering.
According to the Old Farmer's Almanac "The explanation behind February's full Moon name is a fairly straightforward one: it's known as the Snow Moon due to the typically heavy snowfall that occurs in February." In fact, they say the month of February on average is the snowiest month in the United States annually.
So tonight if you get a chance "lookup" and enjoy a glimpse of February's "Snow Moon" and take some time to check out photos I have for you of our closest friend in space and enjoy a glimpse of our "Snow Moon" over the Jersey Shore and it's FREE lol
Here Is How To Blur Your Home On Google Street View