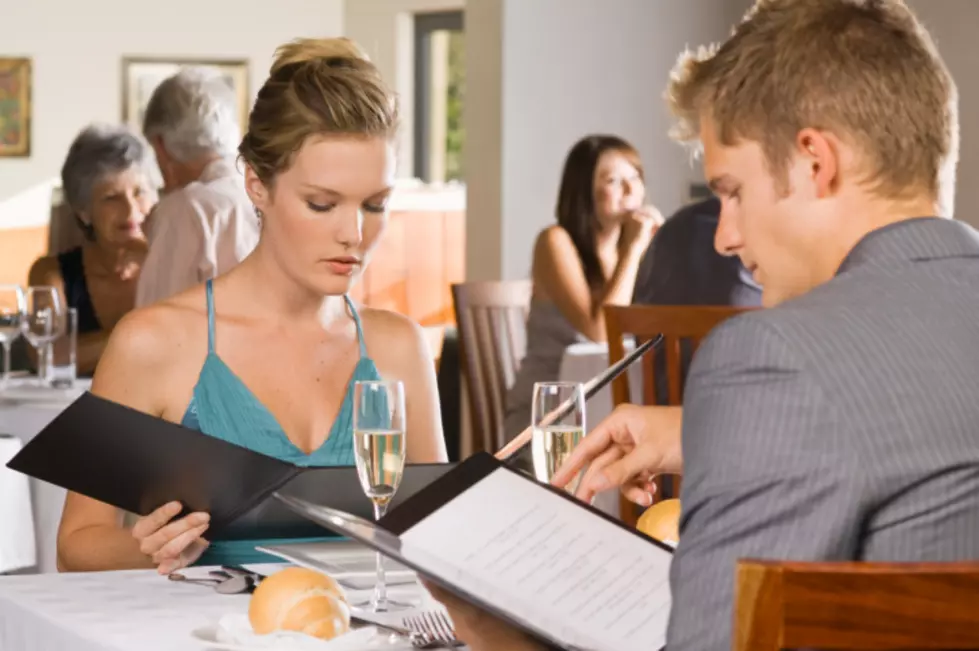 See The Heartbreaking Message Multiple Jersey Shore, NJ Businesses Are Posting
Jupiterimages
Looking to go out for a nice dinner? Or a fun, care-free happy hour session?
Then read this first.
A little less than two months ago, I posted this piece about a message I saw hung up at a local Jersey Shore restaurant that I thought needed to be seen by all.
Remember this?
Well in case you don't, it is the message hung up throughout the Crabs Claw Inn which is located in Lavalette.
This restaurant was -- and probably still is -- understaffed and they just want you to know that they are more than aware that their standard of service is not up to their normal par.
Listen to Nicole Murray middays on 94.3 The Point and download our free 94.3 The Point app.

If I had to make a prediction at the time I wrote this article, I would have guessed that the worst was over and people were going to slowly start making their way back to work.
The labor shortage would slowly subside and slowly but surely, the Jersey Shore would be on the mend.
However....SURPRISE! COVID-19 numbers are starting to increase and if anything, I am seeing messages just like this one being posted at MORE Jersey Shore businesses rather than less.
NitroGirl -- the Forked River ice cream shop known for their Taylor Ham & Cheese Ice Cream Sandwiches - is one of the businesses who most recently had a heartbreaking message for their customers.
The fact that they needed to start this message with the phrase "Please Be Kind," means that they have been receiving mean and rude treatment from their customers.
Again - everyone is facing supply shortages and a smaller staff. Companies are aware they cannot perform to their former par....they don't need you yelling to remind them.
The next is the Asbury Park staple known as Moonstruck.
Now the message is a bit long so let me point out two of the most important quotes of this message.
"After all this time being closed, it has been an ongoing challenge to put together a staff large enough to bring the restaurant back to full capacity."
"We thank you for your patience and understanding as we navigate this somewhat New Moon phase." 
So even a killer restaurant who has an amazing reputation is struggling to find help and has no other choice but to work with what they have to remain afloat.
These posts are popping up left and right and I think that it can be very easy to forget that we are still in the middle of a pandemic because the mask mandate has been lifted.
Things shut down for six months in the middle of 2020 and the side effects of manufacturers halting production of their product -- whatever it may be -- is really starting to be felt everywhere: food industry, retail, cars etc.
So please....REMAIN PATIENT.
And to prove that these Jersey Shore businesses are far from being the only ones who are struggling, if you see any posts like this throughout the Jersey Shore: EMAIL ME at Nicole.Murray@townsquaremedia.com.
Please take a picture of the message that is posted along with the name of the Jersey Shore business and the town in which they are located.
People need to know that this is happening everywhere and the best way to get that message out there is to show them.
We'll get back to that "normal" eventually, but we got a ways to go before we get there.
So in the words of NitroGirl..."Please Be Kind."
Thank you.
Nicole S. Murray
THE DEFINITIVE LIST OF THE SWEETEST ICE CREAM PARLORS IN MONMOUTH AND OCEAN COUNTIES
8 SPICY AND AUTHENIC JERSEY SHORE MEXICAN RESTAURANTS
Nicole's Top 6 Cocktail Recipes For Summer