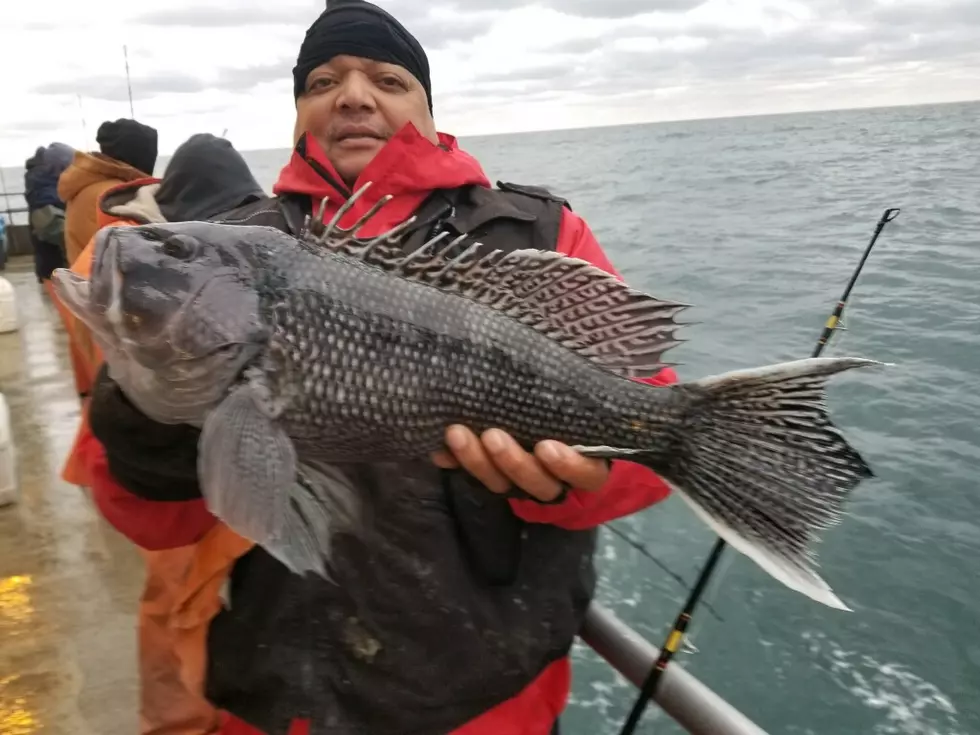 Offshore Mumbo For Jumbo Sea Bass
Photo by Tom P
With the black sea bass season-closing 11:59 pm New Year's Eve, and with the torrid bite occurring as you read this, well, if you want to fill the freezer with luscious fillets that will also include pie plate and hubcap-size porgies, these next 19 days are when to do it.
Oh...figure "baseball bat" ling in the mix as well. The pot-bellied species does not freeze well, even via the vacuum sealer exercise, and the lily-white fillets are best eaten fresh or within one, maybe two days.
Other players include the freezer-friendly cod and pollock, and in the mix have been big numbers of 3-8 lb. bluefish and surprising counts of yummy bonito from 6 to 12-lbs.
The hook? It's an offshore endeavor, as in 50-80 miles from the respective inlets. These safaris range from 18 to 22-hours, and it can be physically taxing despite the amenities offered (heated handrails, restrooms, bunks, galleys) by the few big party boats that make the long-range sail.
To be sure, the cooler-cramming fishing will continue for the next few weeks as increasing numbers of sea bass, porgies and cod migrate to the deeper haunts.
Top party boats include the Brielle-based Big Jamaica and Paramount. Rail space on these reservations-only trips is limited, so call and book asap. To be sure, you'll enjoy scrumptious fillet dinners through the winter months.