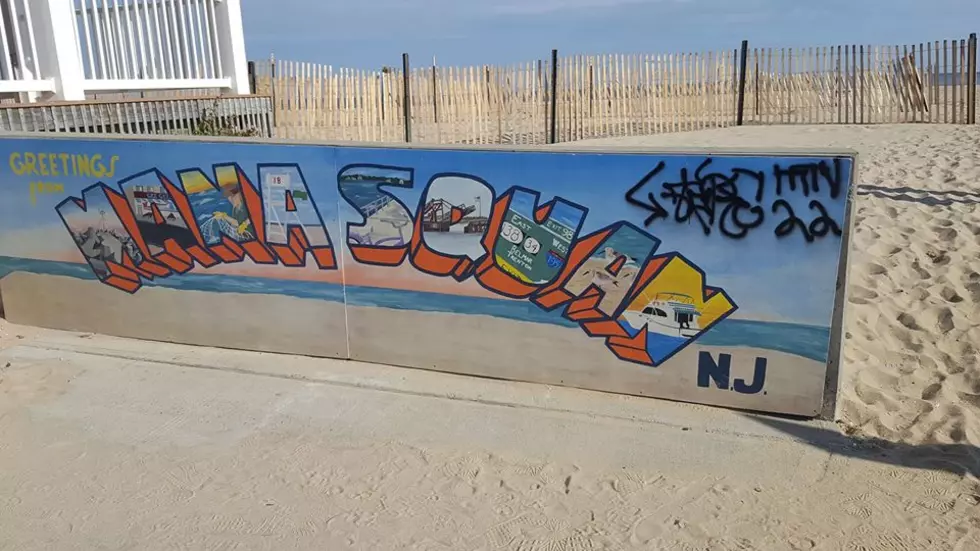 Manasquan Halts All Recreation Programs After COVID Outbreak
Greetings From Manasquan sign at the Inlet Beach. (Manasquan Borough Police Department)
Officials from the Manasquan Beach and Recreation Department said a recreation counselor, a junior guards counselor and several other employees have tested positive for COVID-19 over the past few days.
Erin Vogt of Townsquare News reports that contact tracing may be able to pinpoint exactly where and how each person contracted the virus, so they're hopeful that it can be contained. The fact that they see containment as a possibility is what led the town to make the choice to pause their recreational programs rather than totally cancel them. It looks like the cases in Manasquan, along with a few cases from Sea Girt can be traced back to the same group of people.
I know people are going to believe what they want, but hopefully this sort of story is a reminder that young people are still susceptible to this virus. And while the fatality rate may be low, and these kids could have a full recovery, we still have literally no idea what the long-term affects of COVID will be. I have friends who are in their 30s who were out of work for nearly two months because they kept testing positive. Yes, they're young, they avoided being put on a ventilator, but there is no telling what sort of impact this will have the rest of their lives. I'm not trying to be alarmist or anything, but we simply don't know. Could this leave them with permanent lung damage?
I think it's great that Manasquan is making the choice to stop their summer programs while they try to prevent the virus from spreading any further. Manasquan is relatively small, they've had lower numbers than Monmouth County's average, so it should be a bit easier for them to contain, and maybe provide an example for other towns.
Enter your number to get our free mobile app
Barnegat High School's Socially Distant Graduation