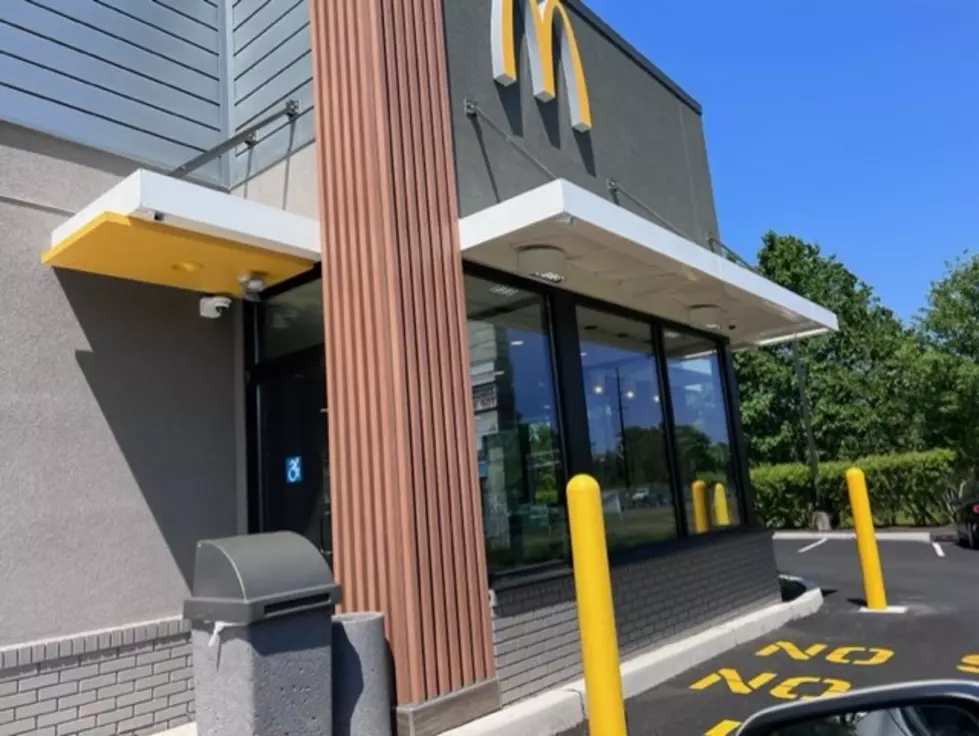 Just in Time for Summer the McDonald's is Open in Manahawkin, New Jersey
Shawn Michaels
Summer is a busy time for us here in New Jersey and especially in resort areas like Ocean County. One very busy and exciting area is Route 72 in Manahawkin on the way to beautiful Long Beach Island.
Millions have traveled Route 72 to and from Long Beach Island and a popular place to shop, dine, fuel, and stay is along Route 72 on the trip to LBI. One business that has been looking toward the future is McDonald's.
The Manahawkin McDonald's has been going through a total remodeling project over the past few months but has quickly finished its remodel and the "new look" McDonald's is re-opened and folks can hit this location going to and from Long Beach Island this summer.
I had a chance to take a ride through this particular location and it looks great with the "new" McDonald's look. The original McDonald's in Manahawkin was further up on Route 72 West, that site still remains dark. The newer McDonald's is closer to the Garden State Parkway on Route 72 East for traffic heading to Long Beach Island and other Southern Ocean County locations.
Take a moment to look through some photos of the Manahawkin location and the new look and maybe head into Mc'd's for a "Happy Meal" soon.
The Newly Remodeled McDonald's in Manahawkin is Open
Following a remodeling project, the McDonald's on Route 72 in Manahawkin is Reopened.
The Manahawkin McDonald's is located off Garden State Parkway 63 on Route 72 East in Stafford Township. Let us know what you think of the remodeled branch and if you have had a chance to swing through and grab a Big Mac.
LOOK: 15 Discontinued McDonald's Menu Items