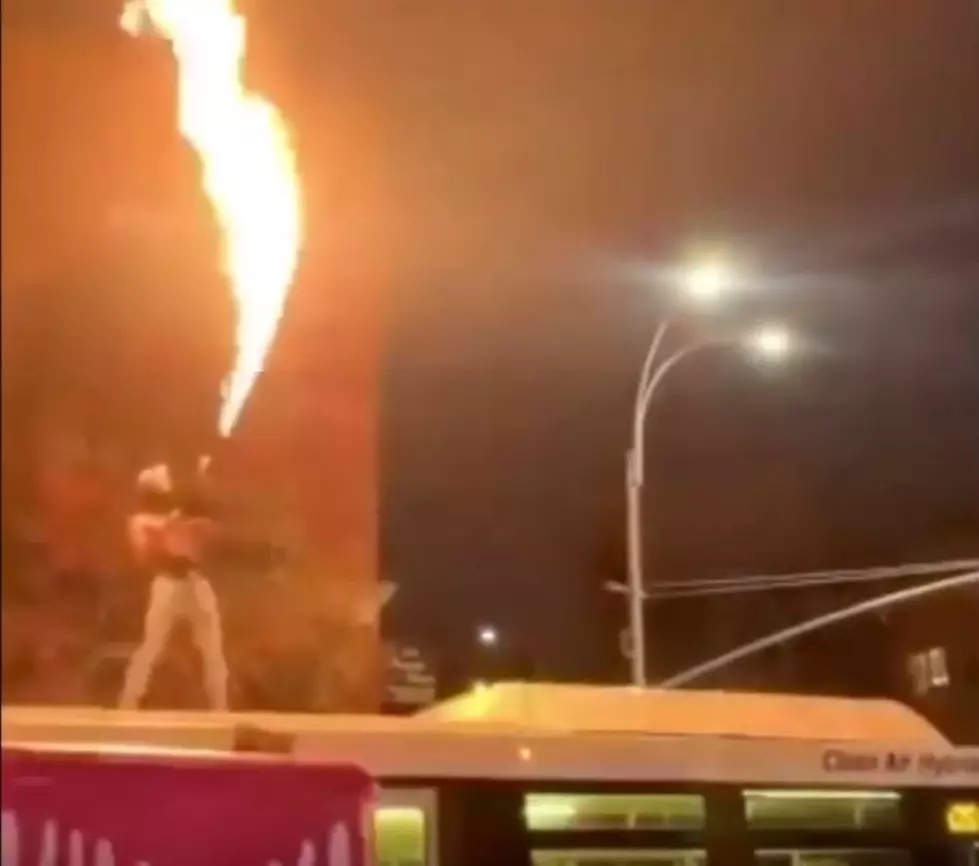 Just a Video of a Guy Standing on a NYC Bus Shooting a Flamethrower
YouTube/OptimizePRIME
This video is so 2020. It's just a guy on top of a New York City Bus shooting a flamethrower into the air while people just look on in disbelief.
The great thing about this video is that we just take it as normal.
The way everything else has gone down this year, If I was walking down the street on a random November evening and I saw a man shooting a flame thrower into the air and not hurting anyone, I don't think I would have any special reaction to it. I would tell people what I saw just like I would tell someone that I had a great lunch.
That is just the way this year has gone so far.
According to various news sources, the man with the flamethrower was in the middle of shooting a music video of some sort.
That's all well and good since he wasn't trying to hurt anyone, but I think permits are needed to shoot a video on the streets of Brooklyn, New York ESPECIALLY if pyrotechnics are involved. Just a hunch. I also think it would be wise to let the New York City MTA know as well.
The guy's reaction in the ice cream truck is the best...He's like yup...Just another day on the streets of New York
Enter your number to get our free mobile app
LOOK: 50 photos of American life in 2020