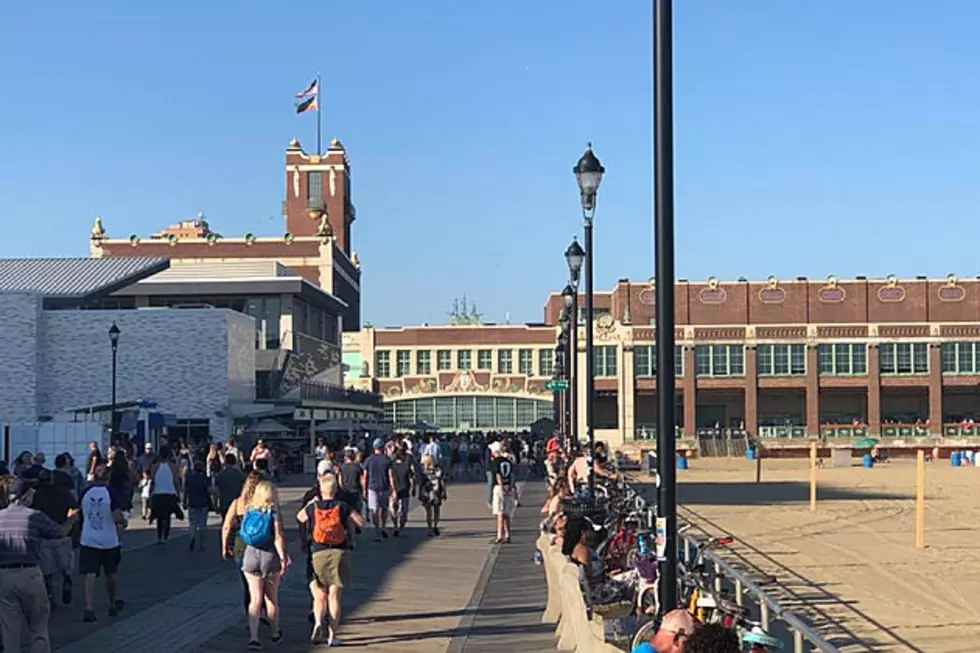 Iconic Building Along Asbury Park, NJ Boardwalk Will Be Restored; Here's A Sneak Peek
Jasmine Rodriguez, Townsquare Media
UPDATE: I spoke with Sylvia Sylvia, the Executive Director for the Asbury Park Chamber of Commerce. 
This project is still in the works but for now is on hold and won't be addressed until at least the end of the Summer of 2021. 
But don't worry....it's coming....
Thank you so much to Thomas Hayes of New Jersey Natural Gas for this story...because it is a good one.
Listen to Nicole Murray middays on 94.3 The Point and download our free 94.3 The Point app.
So, do you recognize this building?
You should!
It is the 4th Avenue Pavilion in Asbury Park which is located directly across from iStar's Ocean Club.
It is actually the building that is located directly across from 94.3 The Point's Asbury Park Boardwalk Studio....which is also thanks to New Jersey Natural Gas.
Well per Tom Hayes, this building is getting a major renovation.
Tom sent me this photo to give a sneak peek at what the final result should look like.
Looks gorgeous, right?
I decided to do some digging on my own and HERE is what I found.
There is a whole page filled with details regarding this project.
According to this website, the changes being made are, "based on feedback from 'the market'" which I interpret as the public....AKA YOU!
The second floor will no longer be used for an office space. The floor plan will remain open so this space can be occupied by, "an arcade, ping pong or even a pool!" 
Solid choice, officials. Solid choice.
The basement of this building has plans to be used as a lifeguard area. This way, beach employees have an area to use the bathroom privately, store their information or take a break.
ANOTHER solid choice.
The first floor is also going to be filled with retailers and restaurants and there will now be larger balcony spaces for tenants.
Believe it or not, this is only A FEW of the changes that have been confirmed for the 4th Ave Pavilion.
Care to see the whole list? The changes confirmed are pretty impressive and you can check them out HERE.
Go Inside Asbury Ocean Club
SEE THE INSIDE OF A NJ TEEPEE YOU CAN RENT ON AIRBNB
GO INSIDE SEA GIRT'S $10 MILLION BEACHFRONT GLASS MANSION