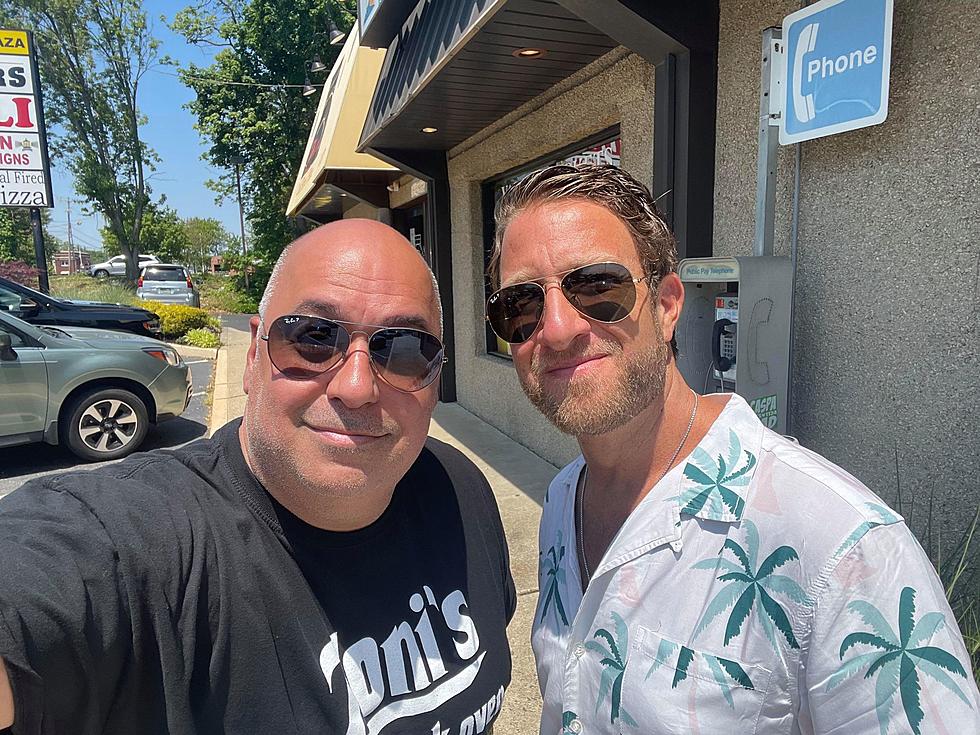 I Disagree With David Portnoy's Shocking Review On Red Bank, NJ Pizzeria
Photo Credit: Rob Brooklyn
The pizza expert is back and this time, he is stopping at a Jersey Shore pizzeria that I have gotten to try myself!
Introducing....Zoni's Coal Fried Pizza located at 287 Route 35 in Red Bank.
And I have photographic evidence....here is me and the owner, Rob Brooklyn before all of the pizza was devoured.
FYI....I give Zoni's pizza a 10/10. We got to try their Margarita Pie, Princess Pie (plain pie with vodka sauce) and a White Pie with Spinach fresh out of the oven. MY GOD!
The sauces were flavorful. The cheese was ooey gooey and the crust was so crispy because of their state-of-the-art coal-fire oven!
My friend and I left there so full because we knew that if we stopped eating, we would regret it.
Well, what a copy cat! David Portnoy recently stopped by Zoni's Coal Fire Pizza as well to rank the pizza for himself.
So here is a basic rundown of David's review.
First he tries a regular, plain pie. After taking a first look, David goes back and forth with the staff a bit on how long the pie was left sitting out.
"Good flavors. Is this pizza usually crispy? Did we let it sit too long?"
He ranked this pie a 7.2/10 but I will give it to him that he did own up to the fact that it may have been his own fault because he was late.
So, for this one time only, David let Zoni's put together a second pie for him to try. They fed David a fresh Margarita Pie fresh out of the oven.
He referred to the bonus pie as "sloppy" but did admit that it was much crispier.
"That's the difference between hot and fresh out of the oven versus sitting around. When you close the box for 5 to 7 minutes, you transform it and it becomes a totally different pizza."
The bonus pizza was given 7.7/10.
Now is a pizza that is ranked in the high 7's bad? No.
But I have personally tried this pizza and I am going to have to 100000% disagree with David Portnoy.
Zoni's Coal Fire Pizza has food that I would make A DRIVE for. So no...7.7 is not high enough, sir.
GREAT! 10/10 it is....
Want to learn more about Zoni's Coal Fire Pizza? Follow them on Facebook for updates or take a look at their website.
The Most Delicious Italian Restaurants in Monmouth County
9 SHORE EATERIES SO GOOD THEY SHOULD BE FRANCHISED