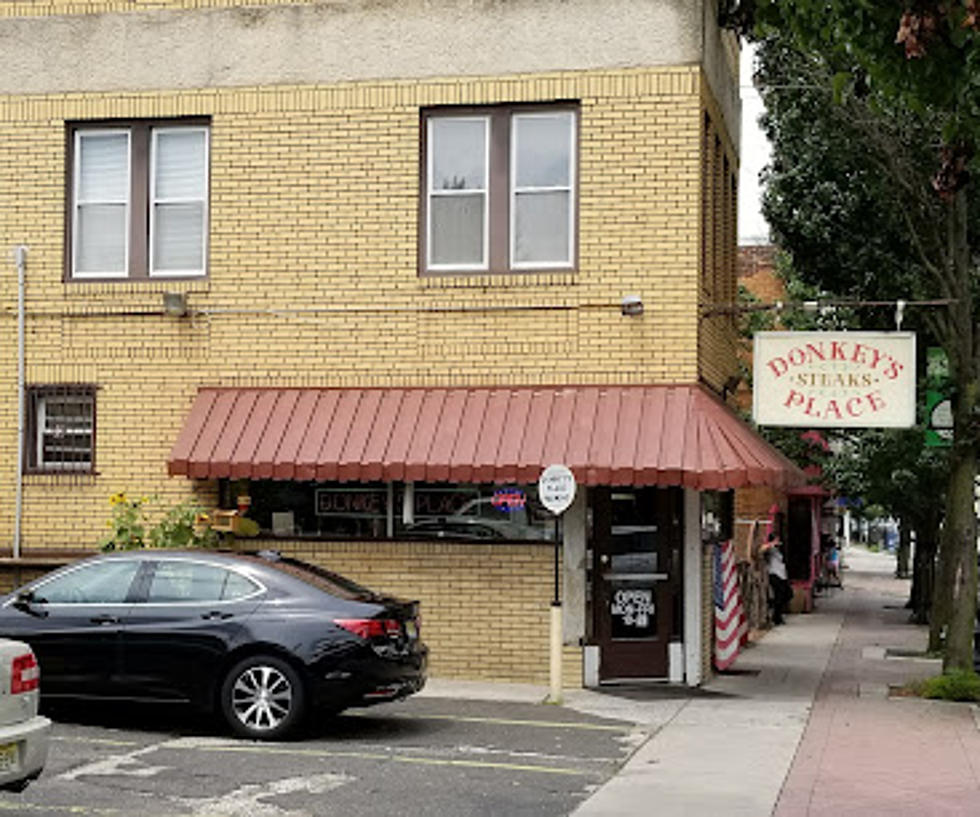 Have You Heard of Donkey's Place? The Best Cheesesteaks in New Jersey?
Google Maps
So when I order a cheesesteak I have a recipe I follow. I like regular cheesesteak with fried mushrooms, fried onions, fried peppers, and mayonnaise. Yup simple and the BEST in my opinion when it comes to cheesesteaks.
I think when it comes to "cheesesteaks" we always get sold a bit short here in Jersey because Philadelphia always gets credit for the best cheesesteaks, but I will put ours up against Philly any day.
So that being said, one of the places in New Jersey is a location that was nationally recognized by Travel Thirsty on YOUTUBE. Check out their VLOG below and see for yourself why Donkey's Place cheesesteaks are such a huge favorite.
Donkey's Place Cheesesteaks is located in Camden and has been around a long time. Established 79 years ago in 1943, Donkey's Place has gained a reputation as a steak expert.
The NYPost cited Donkey's Place as one of BEST in America for their cheesesteaks as well. Food Network claimed Donkey's Place as the BEST cheesesteaks in Philadelphia lol. So as you can see this place has quite the reputation as one of the best in America.
Now we will give YOU the final word when it comes to cheesesteaks here at the Shore. Who do YOU like locally here, when it comes to cheesesteaks? Post your comments below and let us know what you think we always encourage your response :)
Best Pancake Houses at the Jersey Shore
Best Pancakes in Ocean and Monmouth Counties based on YELP Reviews and Ratings
9 Restaurants You Must Have In Ocean County, New Jersey
Here is a look at a restaurant wish list for us here in Ocean County, maybe you agree…maybe not. Take a look.