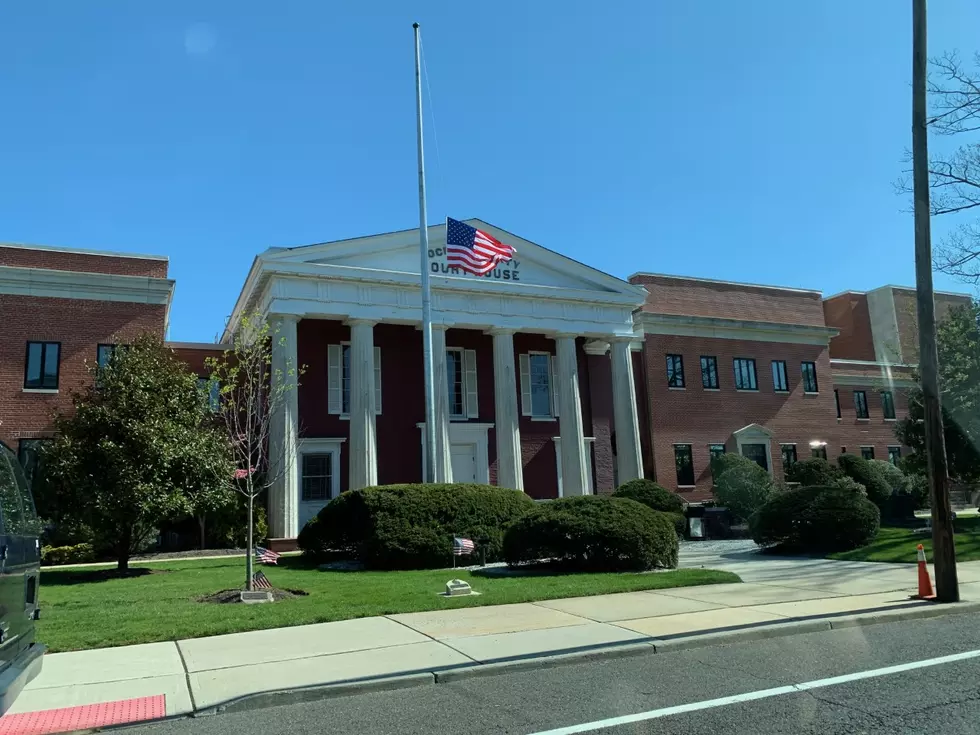 Great Local History, The Story of the Original Ocean County Courthouse in Toms River, NJ
Shawn Michaels
A fantastic privilege that we have here at 92.7 WOBM is to bring local history to life for you here in Ocean County. We often take for granted the great local history that is right in front of us and I enjoy going out and traveling around the Jersey Shore and finding people, places, and things of historical importance to bring you the story behind these historic stories right here in our neighborhoods.
Another great piece of Ocean County history is right here in Downtown Toms River. It's the Ocean County Courthouse on Washington Street in Toms River. The original courthouse was built in 1851, following the creation of New Jersey's 20th County.....Ocean.
Ocean County was formed on February 15th, 1850 by then-New Jersey Governor Daniel Haines. Originally portions of Ocean County were part of Monmouth County, and later Little Egg Harbor and parts of Southern Ocean County were added from Burlington County.
The Ocean County Courthouse in Toms River was built in 1851 and still stands today as a beautiful piece of historic architecture here in the County Seat of Toms River.
According to the Ocean County Cultural & Heritage Commission, builders decided to go with a "Greek revival-style that reflected mid-19th century interests in classical architecture." They also tried their best to keep costs for the building down, as Ocean County at the time was New Jersey's least populated county in the State.
Today you cannot miss this beautiful building as you make your way around Downtown Toms River. Take a moment to check out this grand old building and a major part of Ocean County's history dating back 170 years ago....well done Ocean County.
LOOK: Famous Historic Homes in Every State