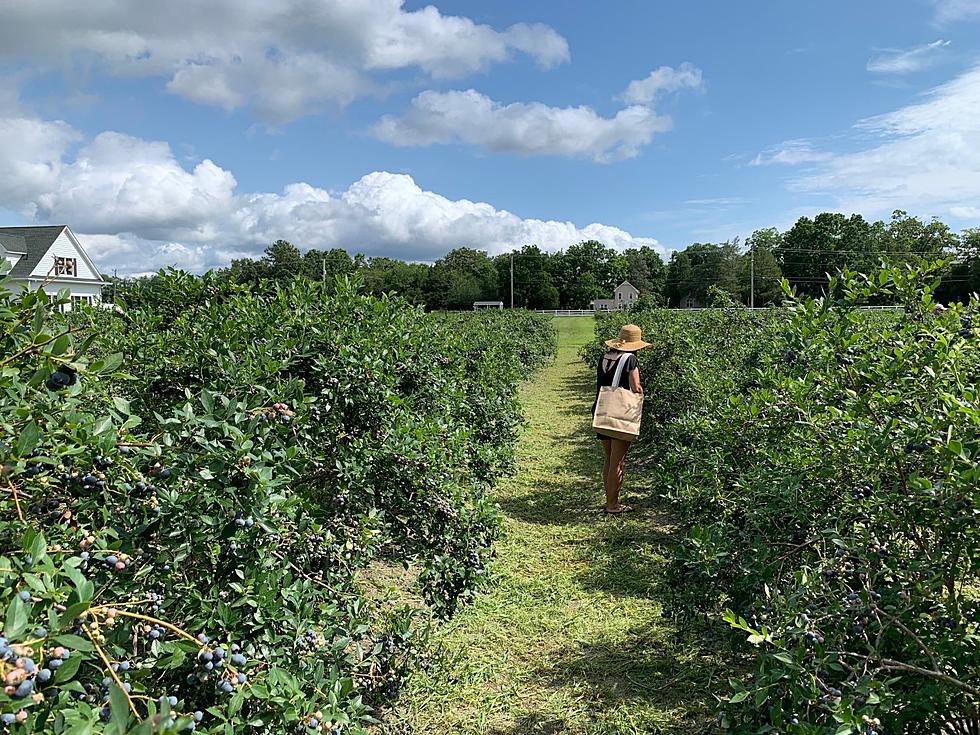 Great Family Summer Activity! Blueberry Picking in New Jersey
Shawn Michaels
We are always looking for great activities here in New Jersey and one that is a "summer" activity is blueberry picking and we have the BEST blueberries in the nation right here in the Garden State
Blueberries are the official "fruit" of New Jersey. There are many farms around the state that you can go picking at and its a nice time that you and the family can enjoy getting fresh air, sunshine, and fantastic FRESH Jersey blueberries
Listen to Shawn Michaels mornings on 92.7 WOBM and download our free 92.7 WOBM app.
What I like about fruit picking is that it is very relaxing. Its beautiful weather, easy exercise, sometimes music is playing in the fields and you can just chill and pick real healthy fruit for you and your family. My wife and I go early because it can get hot later in the day during summer, so we get to the farm as it opens and enjoy the earlier time of day and the cooler weather.
For example, we went to DiMeo Farms in Hammonton, New Jersey....we got there as they opened (by appointment) at 10 am and we were done by 11:30ish so we avoided the real heat by later in the day.
Now April has enough blueberries for many of her projects including pie, muffins, hand pie, jam, etc .... I think I benefit quite well here, so I don't mind picking at all :) delicious!
Get out this summer and enjoy blueberry picking with your family here in the "Garden State"
Jersey Blueberry Picking
Take a look at South Jersey Blueberry Picking with Shawn Michaels