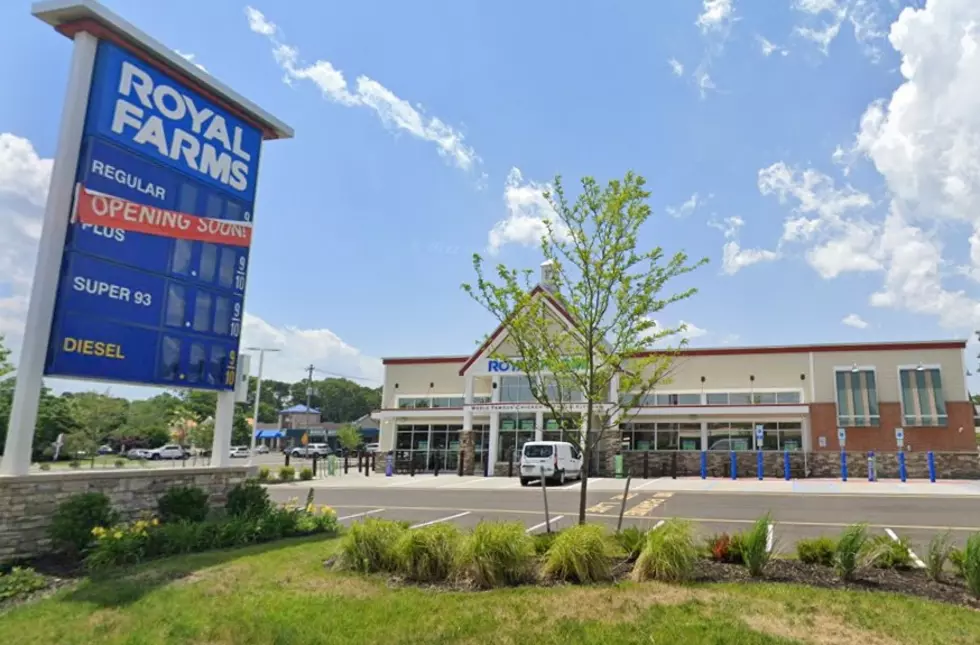 Grand Opening Updates And More For The Royal Farms In Brick, NJ
Credit: Google Maps
This has been a crazy long wait for a convenience store opening, four years and counting to be exact.
That being said, Royal Farms is a pretty good in-and-out store; good coffee, decent sandwiches, gas, and of course its famous fried chicken.
So, worth the wait?
I actually remember the first time I had Royal Farms Fried chicken, I was working on a high voltage team (yes, in a past life I used to climb power poles and repair transformers) in Pennsylvania.
We were working an overnight job and rolled back to the shop at 5 am but before getting back my buddy decided we needed early morning fried chicken.
It was amazing!
So needless to say, when Royal Farms announced they were opening a location near the Jersey Shore back in 2018, it was exciting.
Fast forward four years and the building still remains closed.
Over the weekend, however, there were some updates that might hint at a grand opening in the near future.
Royal Farms In Brick, NJ Is Hosting A Hiring Event
According to Patch.com part of the hold-up for the grand opening may be a lack of employees.
Royal Farms is holding a hiring event Tuesday, September 27th from 2 pm to 6 pm, and again on Wednesday, September 28th from 10 am to 2 pm.
This event is also confirmed on the Royal Farms Facebook Page.
Walk-in interviews are welcome, and you can also apply by heading to the Royal Farms Website.
Is There Any Word On A Grand Opening Date For The Royal Farms In Brick, NJ?
Royal Farms acknowledges that the wait has been long and strenuous, and part of the hold-up was COVID of course, but it seems as though our patience could pay off soon.
In their Facebook Post, Royal Farms said that the wait is almost over and that soon we'll be able to get their tasty fried chicken near the Jersey Shore.
Is it the grand opening information we wanted? No.
Is it better than nothing? Yes!
Wawa workers reveal the food orders they hate making the most
See the full comment thread on Reddit
here
.