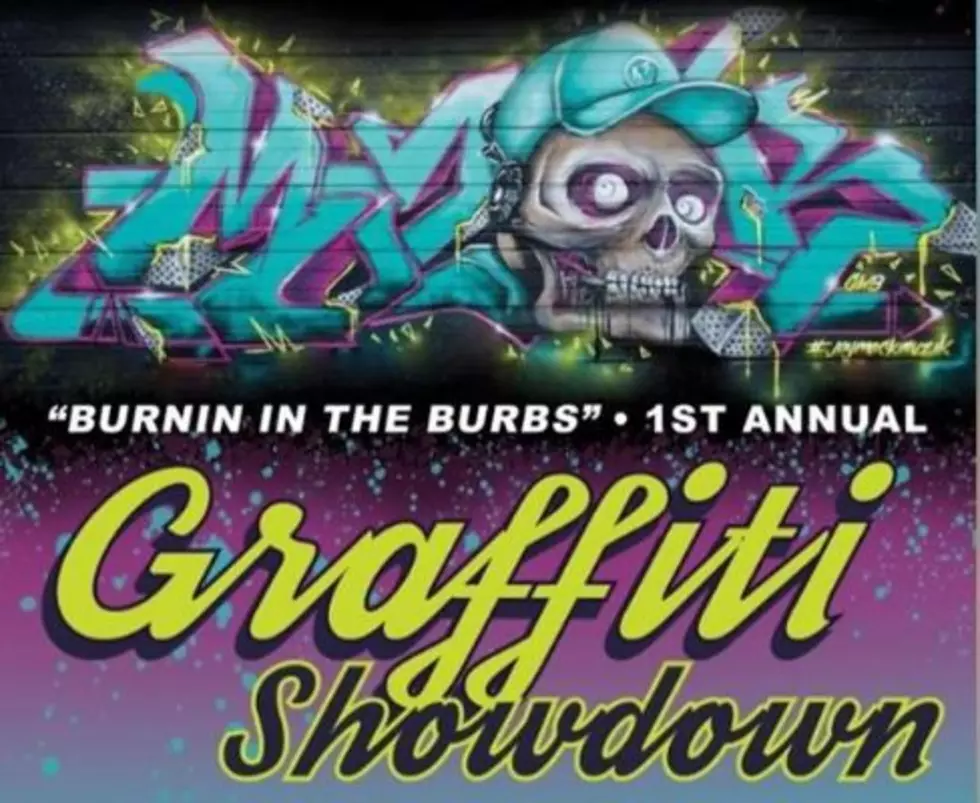 Graffiti Showdown Coming To Downtown Toms River
Bubby's Beanery Facebook
Here is something pretty cool and different to check out this month.
Bubby's Beanery on Washington Street in downtown Toms River is hosting a graffiti showdown.
It's being called "Burnin' In the Burbs", and it's happening on Sunday, September 29th from noon-5 p.m.
The graffiti showdown will feature music, food, and twelve awesome graffiti artists.
Join us for the 1st ever Graffiti Showdown "BURNIN In the BURBS" Sunday September 29th 2019 from 12-5pm. This free event will feature some of the Tri-State areas best Graffiti Writers battling it out. Hosted by Jay Mack from Mack Muzik it will include entertainment such as 4 "Live" DJs - DJ James Christopher "the seed", Johnny Quest "Powerhouse Pro DJs", Six Pack "Toowunphyve Filthadelphia Underground", and Bill E "Toowunphyve Filthadelphia Underground and Reactive Records"spinning Old School Hip Hop, House music and Break Beats. Special Guest street dancers "The Philadelphia B Boys will be break dancing in the center courtyard (across the street from Bubby's Beanery) while Amazing Hip Hop Dancers @Kai_supremee @BlackFluffy215 will be explode amongst the crowd and leave you amazed. All this is brought to you by Bubby's Beanery, Signature Barber Lounge, A Fatti Clothing and Garden State Distillery. Come out and enjoy this event as we bring a whole new vibe to Downtown Toms River with One of a Kind entertainment, eclectic vendors and Carribean and Latin foods. You definitely don't want to miss this First time Ever Toms River Event! We still have a couple of Vendors spots open so please contact John at (201) 394-4724 for details if you want to be one.
James Christopher
Stay tuned as more details are announced.