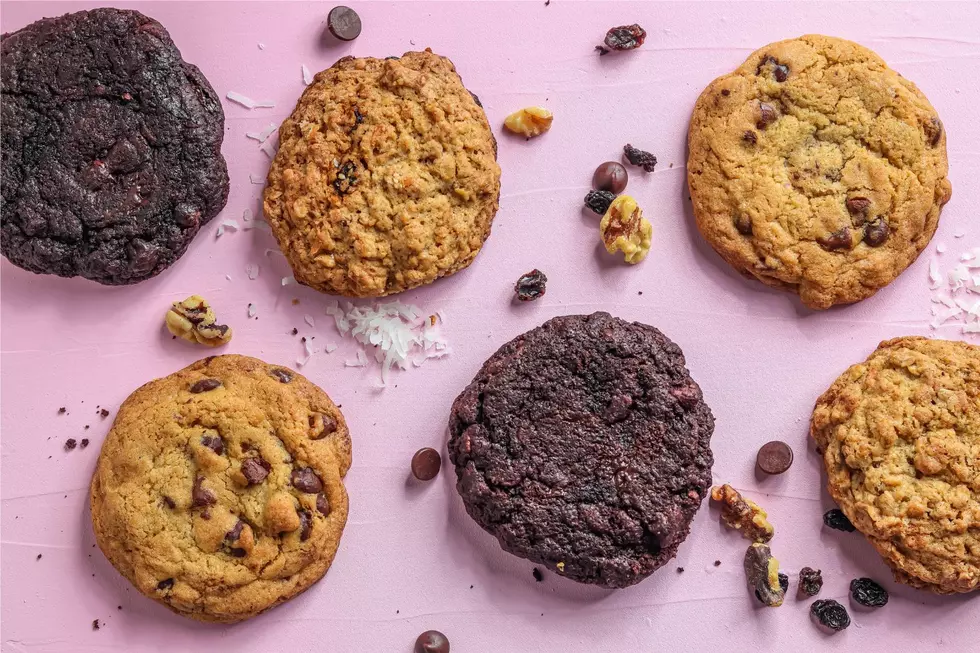 Beloved Fresh Baked Cookie Chain Opens Another New Jersey Location
Photo by Julissa Capdevilla on Unsplash
I am a cookie fiend, I'll be the first to admit.
The other night, the wife and I had dinner at her aunt and uncle's house in Lavallette, and for dessert, a bag of cookies was brought out.
They were chocolate chip peanut butter cookies from Acme, and they were amazing.
Whether they're store-bought or freshly baked, cookies are just an absolute go-to dessert for me!
In our apartment even, there are always some Oreos or ginger snaps hidden away in the snack drawer.
Some days, I'll even have a cookie for lunch!
Granted, it's a Lenny and Larry's Complete Cookie which is a plant-based meal replacement, but still, it tastes like a chocolate chip cookie.
Do I have a problem? Probably, but I don't plan on changing my ways any time soon.
So whenever there's talk of a new cookie shop that offers fresh-baked cookies, I'm all ears.
There are a few places like this around the garden state already; you have Insomnia Cookies, 502 Bakery in Brick is fantastic, and of course, there's LaLa's Gourmet Cookies.
That being said NJ.com reports that a cookie chain that is pretty beloved in the Garden State has opened its eighth location!
Crumbl Cookie opened up shop on October 14th, and it's pretty delicious news.
What I like about this place is that not only do they do fresh baked cookies on the regular, but they also do delivery.
If you're looking to check out the location, it's in Princeton New Jersey, in the Nassau Park Pavillion according to NJ.com.
Crumbl Cookie offers a rotating menu of cookies, but some of the best are the Milk Chocolate Chip, S'Mores, and Dulce De Leche.
Insert chef's kiss here!
As I mentioned, this is Crumbl Cookies' eighth location in New Jersey.
You'll be able to find them all over the state, one is even right in Asbury Park!
Sometimes, it's not a bad thing when the cookie crumbles!
Crumbl Cookies Flavors You MUST Try At Least Once
Crumbl cookies is expanding in New Jersey big time! They just announced they are opening up a new joint in Brick!
Countdown to the Best Cookies in Ocean County