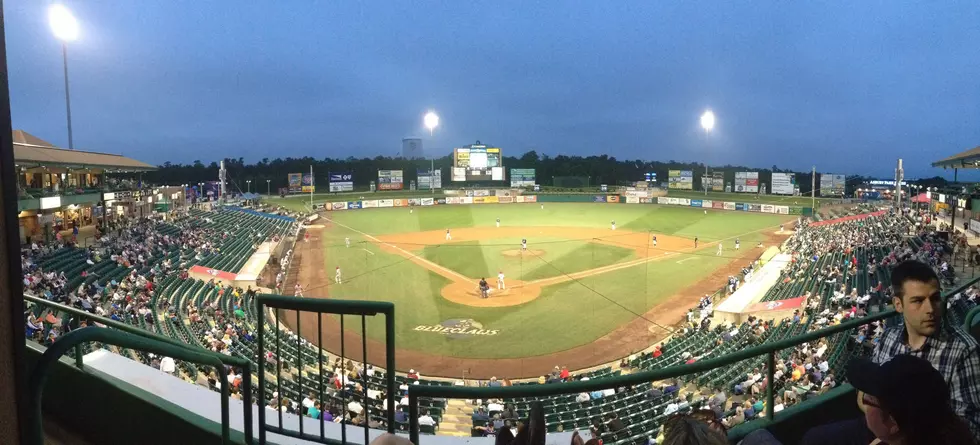 Baseball Returns To FirstEnergy Park
Photo by Justin Louis
Even thought I figured it was inevitable, I was still bummed when it was announced that the Minor League Baseball season would be cancelled. We have an annual work outing to a BlueClaws game, and I usually manage to make it to one or two other games during the summer.
While the BlueClaws won't be playing this summer, FirstEnergy Park will NOT be completely empty - the Last Dance World Series is coming to Lakewood!
High School teams from around the state will play in various stadiums, and starting today, the BlueClaws will host games in Pool Play. First Energy Park will also host the final round in the South Region.
Tuesday, July 14th (3:00 pm, 7:00 pm)
Wednesday, July 15th (3:00 pm, 7:00 pm)
Thursday, July 16th (3:00 pm, 7:00 pm)
Tuesday, July 21st (8:00 am, 11:30 am, 3:00 pm, 6:30 pm)
Wednesday, July 22nd (8:00 am, 11:30 am, 3:00 pm, 6:30 pm)
Tuesday, July 28th (3:00 pm, 7:00 pm)
South Region Championship Game
Wednesday, July 29th (7:00 pm)
Tickets are on sale here. In order to follow social distancing guidelines, only 400 fans will be allowed in the stadium. The concession stands will be open for food and drinks at select times during each game day.
If you do want to attend, the BlueClaws want to make sure that everyone knows that fans are expected to wear a mask while waiting in line, and space out from other parties throughout the entirety of the seating bowl to ensure social distancing.
Honestly, this isn't a big event to draw fans - it's mostly for the high school teams who got screwed out of their season, and the families of those players. Still, it'll be a thrill for these high schoolers to play in a professional ballpark, and get the chance to play one more time.
Enter your number to get our free mobile app
Best Ice Cream Shops In Ocean County