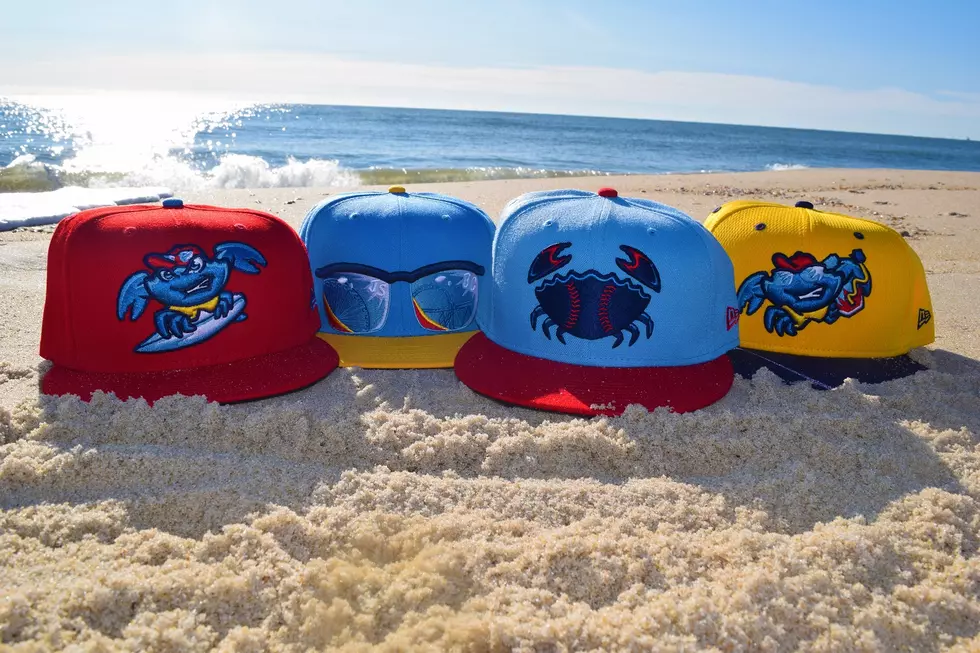 Up to 100 New Jobs Coming To Lakewood, New Jersey This Spring!
(Jersey Shore BlueClaws)
Enter your number to get our free mobile app
At this point in 2020, life was normal, the economy was in a stable enough place and then one month later, everything turned upside down for months leaving many out of work.
As of December of 2020, 6.8-percent of Ocean County was unemployed, according to the State of New Jersey.
That number continued to grow as the months wore on but now as we head into 2021, employment opportunities for all things we enjoy about the summer are coming back.
If you're looking for work, even part-time, there are a dugout and bullpen full of opportunities for you to sign-up for this baseball season.
The Jersey Shore BlueClaws are presenting one such opportunity, and due to the ongoing pandemic, are going all virtual with their upcoming job fair this month and now is the time to apply for a variety of open positions.
You are asked to select your top three positions you are interested in working in at First Energy Park this season from a list including ticket takers, security, parking attendants, housekeeping personnel, concessions cashiers, bartenders, line cooks, stand cooks, beer vendors, merchandise associates, kids zone attendants, production (camera operators, line score operators, official scorer, gameday starts stringer, show control, instant replay) and promotions (mascot, in-game entertainment).
"Everything is going to be digital. Everything we asked on the paper application is now being done on the computer," Jersey Shore BlueClaws Director of Events and Operations, Kayla Reilly tells Townsquare Media Jersey Shore News/the Shore Sports Network. "We will be accepting applications through the end of the month and we are going to be hosting the actual Virtual Job Fair itself from Monday February 22 thru Saturday February 27. We will be doing video interviews throughout that week during the day and at night."
The reason for going virtual with the job fair is out of an abundance of caution and safety measures as we are still in a pandemic, even as things are starting to slowly improve.
It is not currently a requirement that you have to have a Covid test or at least one of the vaccines at this point when applying for a job.
"As of right now, none of that is mandatory," Reilly said. "One of our biggest mandatory rules is that when we are at work, we have to follow all of the typical Covid protocols like wearing a mask, staying socially distant and getting your temperature checked."
With the Covid pandemic still going on and baseball season starting up in the next couple months, the BlueClaws are adding new positions this year to help with sanitizing and security efforts at ballgames.
"We are hiring a lot more people to help with the cleaning and sanitization, so that's definitely a big one," Reilly said.
Rules and protocols aside and in place, working for the BlueClaws and at First Energy Park will still have that same excitement as it has in the past but now with the added benefit of feeling good helping someone enjoy their experience watching a game and being with family and friends.
"I think just being able to go out and know that you're going into a safe environment and you get to socialize and you're also helping other people that haven't been able to get out of the house, have this safe experience after having such a not so great year," Reilly said.
Depending on your position and availability, you may be asked to work events at the ballpark in addition to baseball games as well.
"All of these positions, ideally, you would work both BlueClaws baseball as well as all of the non-baseball events," Reilly said.
The season schedule has not been released yet by MILB, but stay tuned for updates from the Jersey Shore BlueClaws.
You can follow Vin Ebenau on Twitter and Instagram and email news tips to vin.ebenau@townsquaremedia.com.
Enter your number to get our free mobile app
NEXT: The 100 Best Places to Live on the East Coast
KEEP READING: Here are the best places to retire in America