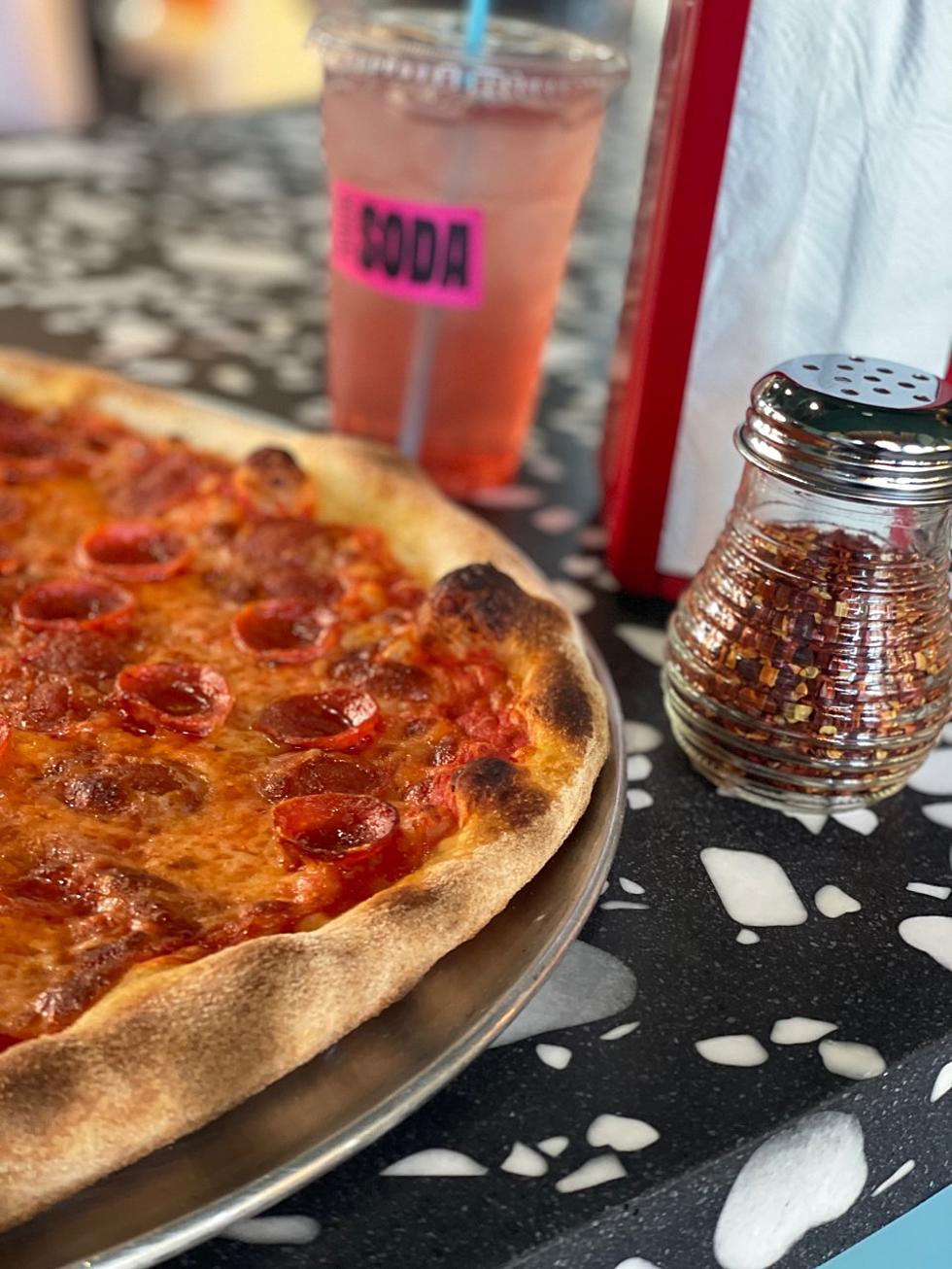 Asbury Park, NJ Welcomes Pizzeria With New York-Style Pizza & Homemade Soda
Andrew Mahnken
New York is coming to New Jersey and shockingly enough, I am kind of excited about it.
I stumbled upon an article at APP.com about a new pizzeria coming to Asbury Park...so I got to digging.
The new business is called Killer Pies and little fun fact, it opens TOMORROW, March 30th.
I would suggest you add them as a contact in your phone now...you'll see why in a minute.
I was lucky enough to get in touch with one of the restaurant's co-owners, Andrew Mahnken, who gave us all the goods on what this new pizzeria is all about.
Andrew describes Killer Pies as, "a New York-style slice and soda joint with a new school twist. They'll offer elevated products and a full-on immersive atmosphere customers can enjoy."
The restaurant is covered with bright and wild colors and will play 90's, New York hip hop, rock & roll music for a nostalgic vibe. When you go to the bathroom, you would think you are inside a kaleidoscope.
The pizzeria was built inside a 120-year-old building but the new design does not compromise the historical integrity of the building.
"We made this space our own," explained Mahnken.  "We refaced the brick work in the front, opened the windows but kept the original chandelier and Bettina on the 30-foot ceilings."
Now let's talk about my favorite part...THE FOOD:
New York style, thin crust pizza will be available by the slice or by the pie and is made with the best ingredients.
"Our pizzas are enhanced versions of classic recipes," said Mahnken. "The dough is the best dough we can get our hands on and we will be using top-tier cheeses. We will be roasting our own seasonal mushrooms for our mushroom pie to bring it to that next level. Everything is elevated."
Killer Pies has an open-air kitchen with seating at the bar so you can watch your pizza as it is made.
One eye catching menu item is The Killer Pie which has sauce, mozzarella, pecorino and fresh basil. Andrew also suggests The Green Pie which has pecorino, fresh garlic, spinach, olive oil and red paper flake.
Prices range from $3.50 to $4.50 per slice and $24.00 to $32.00 per pie.
Andrew also reveals that Chris Calabrese, the owner & chef of Nettie's House of Spaghetti is the culinary director of Killer Pies.
On top of alllll that we have already discussed, there is still more.
Killer Pies will have a House-made Soft Drink Program.
"The soft drinks will be made right in front of you using syrups, tinctures and shrubs to create this awesome soda," Andrew explained according to APP.com.  "It is the same concept as a regular bar, just without the alcohol.
There are six house-made soft drink flavors: lavender lemon, ginger lime, orange vanilla, chocolate and raspberry.
I personally have never tried chocolate soda...but there's no time like the present!
This Asbury Park pizzeria is BYOB and you can only bring beer and wine.
Once again I am reminding you that Killer Pies will be opening TOMORROW, March 30th.
The address is 649 Mattison Ave in Asbury Park and their phone number is 732-455-3100.
Check out their website or follow them on Instagram for general updates, events and specials!
And now I challenge you: How many of these slices do you think you can eat in one sitting?
Are you now craving Italian and can't wait until tomorrow?
I've got some other solid suggestions:
15 Beloved New Jersey Italian Restaurants Too Delectable Not to Try
Where To Find The Best, Most Creative Pasta Dishes At The Jersey Shore