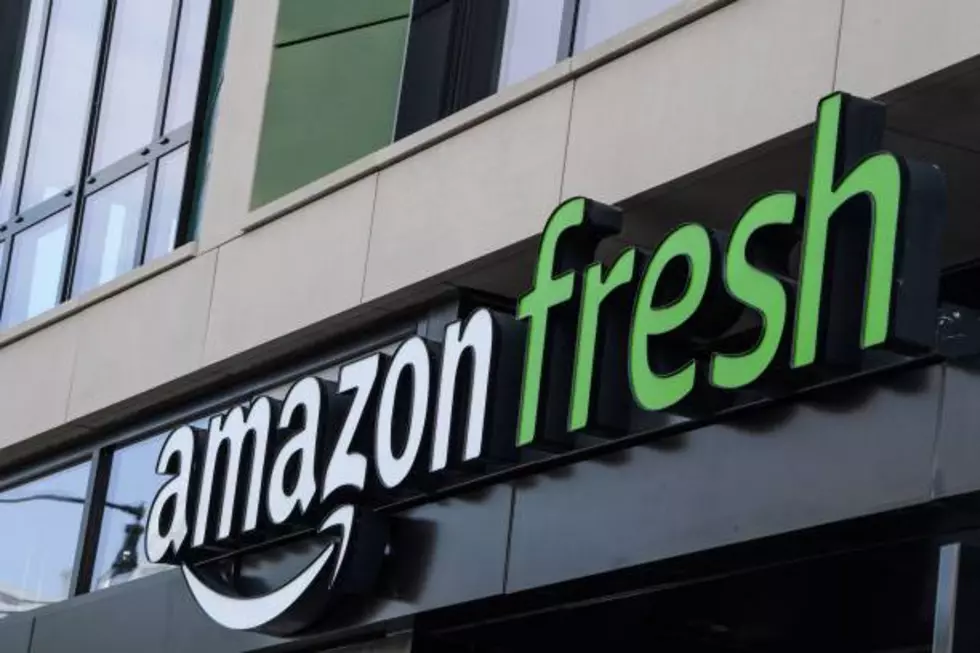 Amazon Fresh Food Store Coming Soon To Monmouth County, New Jersey
AFP via Getty Images
There were rumors about it happening, then it got confirmed and now it is just taking a really long time.  I'm talking about a brand new Amazon Fresh coming to Eatontown, New Jersey.
ICYMI, a much anticipated Amazon Fresh will take over the old Toys R Us on Rt. 35 in Eatontown.  We don't have an exact date but we hear it is coming soon.  The space has been vacant for years and folks in the area are ready for it to be a usable and fresh space.
Amazon Fresh is not widely used or even known about in New Jersey yet.  Are you familiar with how it works?  It is going to feel weird at first I can promise you.  They use "just walk out technology" which means that you are being scanned by ceiling cameras.  Your Amazon account is then automatically charged when you walk through a scanner at the door.  
I find this appealing and perplexing.  I love not having to wait on line (yes, I say on line not in line, that debate is for another post), but I'm not confident that the scanner would even be changing me correctly. There is no insta-reciept to glance at, you just look on your account when you get home. Now, if there is a discrepancy I'll have to be on the phone with some customer service rep defending my case. I suppose you could argue that the time this will save is worth any mistake upcharges because time is money.  
This world is just getting weird.  Less human interaction is supposed to be the goal to achieve.  I'm old school in that I want to talk to a human if I have a question or just to have some interaction and not just be shoved out the door.  I'm not even old and I feel that way.  I can't imagine what elderly people think about all this.  Do you want this to be the food store of the future? 
You can read more about more locations coming and updates about  this from The Patch here.
Where To Get The Best Ice Cream At The Jersey Shore
Ice cream is VERY important.
Every Amazing New Jersey Restaurant Featured on Diners, Drive-Ins and Dives