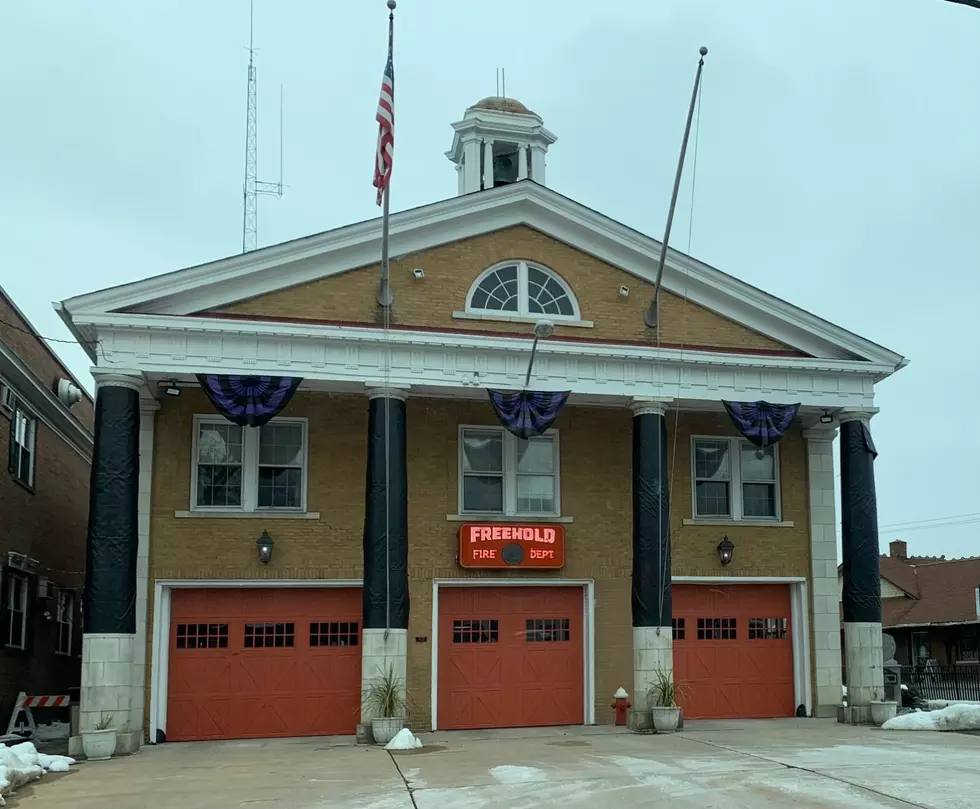 A Look at the History of the Freehold Fire Department Station 15
Shawn Michaels
So I have been wanting to start a series of articles that honor the men and women of our local fire departments here at the Jersey Shore. These first responder heroes deserve the recognition and along with that bring you some of the histories of these great fire departments here in Ocean and Monmouth County.
I decided to start this series with a look at the Freehold Fire Department Station 15 in Freehold Borough. I was in Freehold recently and had a chance to take some photos of their firehouse in downtown Freehold.
I am sure if you live in the area you have passed the firehouse many times as you make your way around Freehold. The Freehold Fire Department dates back nearly 150 years according to the Station 15 Facebook page. The department was founded in April of 1872. The department has seen many changes over the years, but they have been serving the people of Freehold for 149 years....a true accomplishment for these heroic first responders.
The departments' social media reported that the first company was known as the "Good Will Hook & Ladder Company". Later the company would expand and continue to grow. Soon they expanded to Steamer No. 1 in 1874, Richardson Steamer Co. #2 and Monmouth Hose company's in 1887, and the John W. Hulse Hose Co. in 1891.
By the 1930's two of the companies, Steamer No. 1 and the Hulse Hose Company combined to form Engine and Hose Company No. 1, which brought them to their current organization in 2014 of Department and four companies. We thank the department for their historical notes and for putting the timeline together for what is today's Freehold Fire Department.
We salute all first responders in Freehold and hope you will take time to look at their building in our photo gallery below and we will bring you more firefighting history in the months to come.
Freehold Borough Fire Department Station 15
A Look at the Freehold Borough Fire Department Station 15 Firehouse
YOU REALLY KNOW YOU'RE FROM FREEHOLD WHEN...
"
"