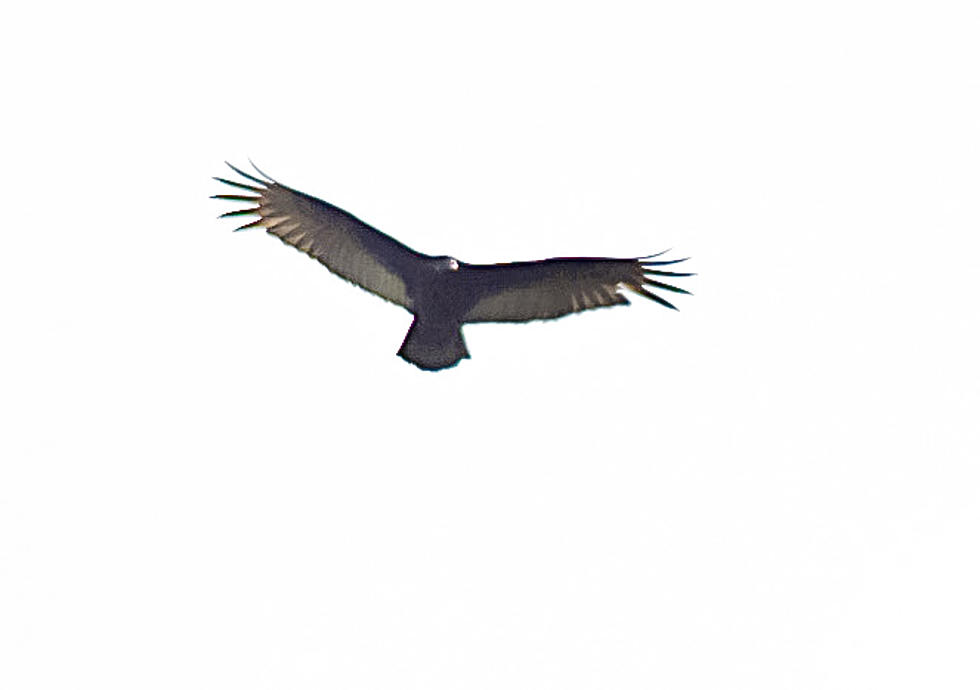 Wow! Is This The New, New Jersey State Bird?
Shawn Michaels
Is there a day that goes by here in New Jersey, when you do not see this big bird flying overhead? Every day I see more and more of these large winged birds.....do you also?
It's the all too common vulture, they seem to be everywhere! Everywhere you go you see these birds flying overhead looking for their next meal. There are several species of vultures that you may encounter, but usually, the "turkey vulture" or the "black vulture" both of these varieties can be seen daily.
Listen to Shawn Michaels mornings on 92.7 WOBM and download our free 92.7 WOBM app.
Because I see vultures so much, I got to thinking should this be the new state bird here in New Jersey lol ? Obviously, I'm being a bit sarcastic, but it seems like the vulture is the bird you see MOST these days, agree?
So after I thought of this, I then thought what other birds might be on the list as the most commonly seen here in New Jersey:
Seagull
Blue Jay
Red-Winged Blackbird
Grackle
Sparrow
Those are just some of the birds that I also see quite frequently, what bird would you add to the list or would you nominate the vulture also lol ?
By the way, the official state bird here in New Jersey is the Eastern Goldfinch
The New, New Jersey State Bird?
You see them everywhere, the Vulture now seems to be the most common bird in the Garden State
KEEP READING: Here are the most popular baby names in every state
Using March 2019 data from the
Social Security Administration
,
Stacker
compiled a list of the most popular names in each of the 50 states and Washington D.C., according to their 2018 SSA rankings. The top five boy names and top five girl names are listed for each state, as well as the number of babies born in 2018 with that name. Historically common names like Michael only made the top five in three states, while the less common name Harper ranks in the top five for 22 states.
Curious what names are trending in your home state? Keep reading to see if your name made the top five -- or to find inspiration for naming your baby.