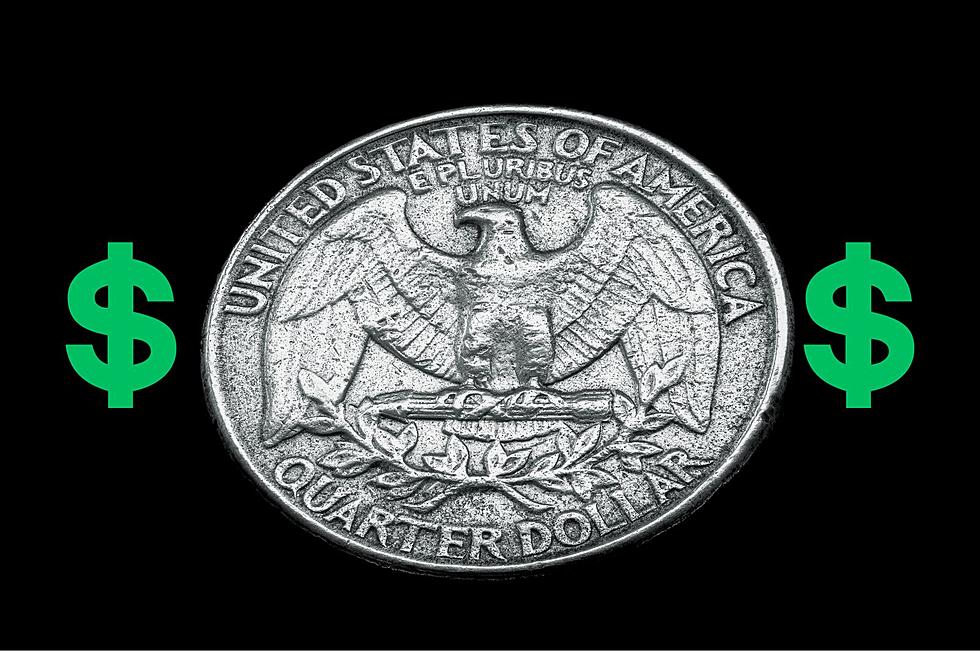 Hey New Jersey, That Quarter In Your Pocket May Be Worth Thousands Of Dollars
Photo by Chris Briggs on Unsplash
How often do you take that change in your car cupholder for granted?
Sure it comes in handy when you're cruising down the Parkway and accidentally get into the cash lane instead of the EZ Pass lane, but at the end of the day that loose change doesn't really have much effect on your life.
But what if I told you that you could be holding on to a single coin that is worth way more than twenty five cents?
What if you just happened to have a quarter in the couch cushion, cup holder, or your pocket that's worth over three thousand bucks?
It may sound crazy, but recently 5 quarters all went up for auction and due to certain errors they fetched between four hundred and thirty-five hundred dollars!
What Valuable Coins Should NJ Be On The Look Out For?
According to NJ.com, they are coins with errors that were minted between 1999 and 2008.
Here is how much each state coin sold for at auction:

Massachusetts 2000-P (Philadelphia mint) MS69: $3,760

Maryland 2000-P MS65: $1,495

South Carolina 2000-P MS69: $3,525

New Hampshire 2000-D (Denver mint) MS68: $633

Virginia 2000-P MS68: $400 ~

NJ.com
Now, something to keep in mind is that collectors want coins that are in nearly mint condition.
so if you happen to have one of the above quarters in your possession and it's been sitting in a coin jar and may have been scratched or damaged or is dirty it may not fetch quite as much money.
So what are you waiting for?
Start scrounging through your cup holder, coin jar, and couch cushions, and head down to one of the pawn shops on 37!
The Most Expensive House For Sale in NJ - $35 Million - Is Breathtaking
Gallery Credit: Chris Coleman