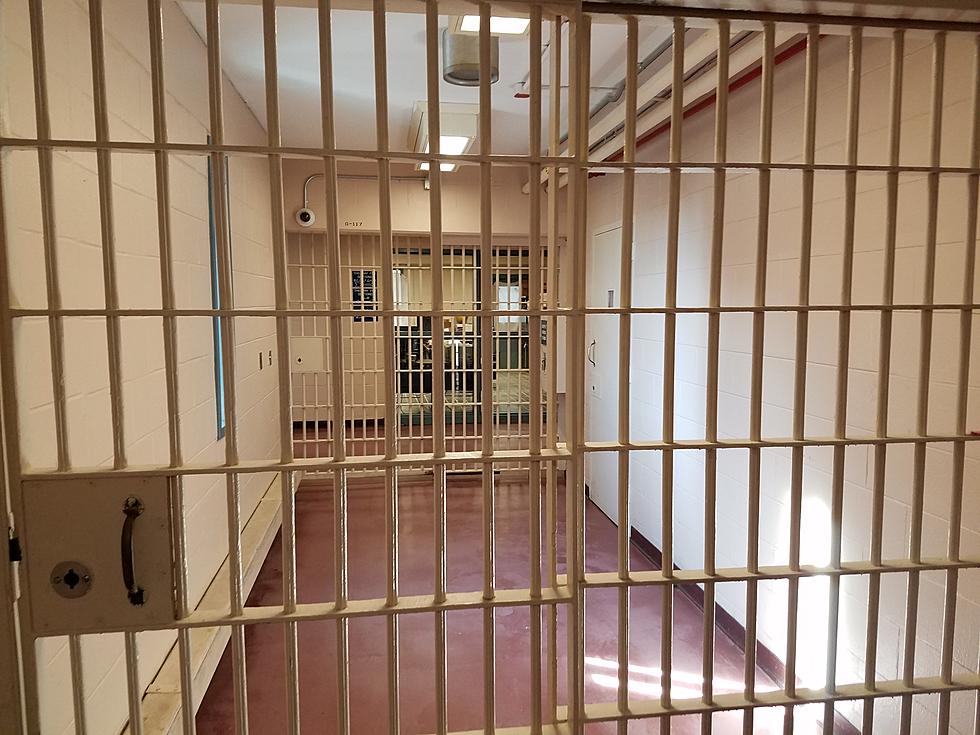 Two Asbury Park, NJ men charged for shooting Lakewood, NJ man in the head, then stealing his car
Prison door at the Monmouth County Correctional Institute. (Vin Ebenau, Townsquare Media New Jersey)
The motive is unknown at this point but two Asbury Park men have been arrested for shooting a Lakewood man to death and a third man was arrested for stealing his motor vehicle.
Acting Monmouth County Prosecutor Lori Linskey made the announcement of the arrests and charges being brought against the men responsible for this homicide.
The investigation began in the middle of the night after the shooting occurred the day before Father's Day on June 18 around 12:15 am along the 1200 block of Washington Avenue where Asbury Park Police responded after reports came in that shots were fired in the area.
Once at the scene, police found 26-year-old Yahnie Patterson of Lakewood Township lying in the road after suffering a severe head injury.
Patterson was then brought to Jersey Shore University Medical Center in Neptune City, where he was pronounced dead two days later on Monday, June 21 from his traumatic injury.
Asbury Park Police along with the Monmouth County Prosecutor's Office Major Crimes Bureau investigated the homicide and developed information and evidence that led to the identification of Shakri A. Prince, 29, and Jaszhark A. Rogers, 35, both of Asbury Park, as the suspects.
Acting Prosecutor Linskey said that Rogers was found and arrested three days after the shooting in Neptune Township while Prince was found and arrested in Howell Township on August 19 and that the collars were made with assistance by the U.S. Marshals Service.
Prince and Rogers have both been charged with first-degree Murder, first-degree Conspiracy to Commit Murder and related weapons offenses in the death of Yahnie Patterson which was added on after law enforcement executed search warrants and found three handguns and a quantity of ammunition.
While Rogers and Prince have been tied to the murder, Acting Prosecutor Linskey said that 22-year-old Erikah E. Handy of Neptune Township was arrested in Asbury Park on July 26 and charged with two counts of third-degree Theft for allegedly stealing Patterson's vehicle and approximately $2,000 from his person right after the shooting.
"This was a complicated investigation with a great number of moving parts, and the arrests of these three individuals and the removal of three handguns from the streets mark a resounding success in our continuing effort to stem the tide of gun violence in the area," Acting Prosecutor Linskey said in a written statement. "We sincerely thank our dedicated and resourceful detectives, as well as our valued investigative partners, for their untiring efforts in this matter."
Acting Prosecutor Linskey said that this case has been assigned to Monmouth County Assistant Prosecutor Michael Luciano and that "anyone with any information about this matter is urged to contact Prosecutor's Office Detective Stephen Cavendish at 800-533-7443 or Asbury Park Police Department Sgt. Joseph Leon at 732-774-1300."
The most heinous New Jersey murders that shook our communities
New Jersey's most disgraceful child predators and accused predators
Here are New Jersey's Most Wanted Criminals