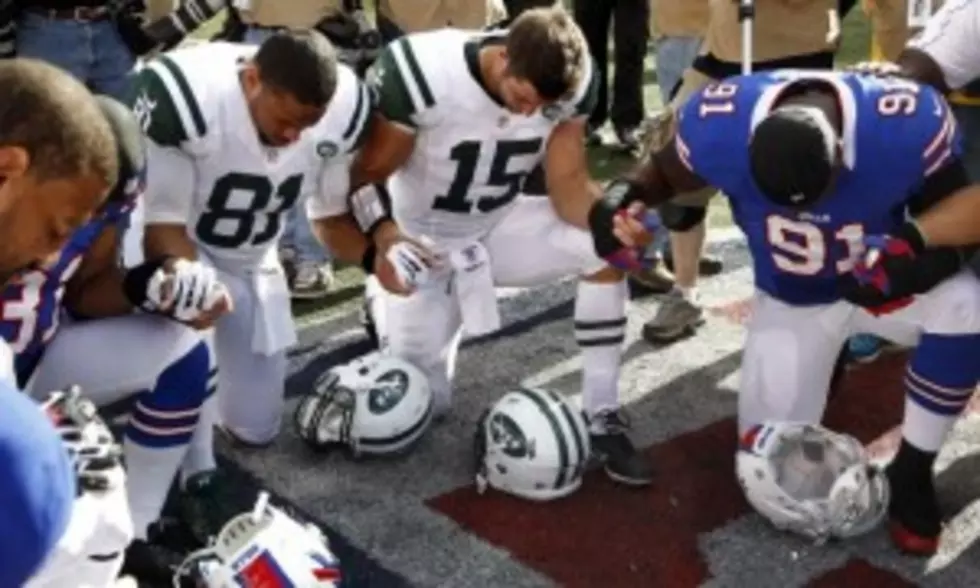 Tonight is the 666th Monday Night Football Game – Save Us, Tebow!
Jeff Zelevansky/Getty Images
When the Houston Texans and the New York Jets walk onto the field at MetLife Stadium tonight, they will play the 666th game in the history of Monday Night Football.
While we doubt that the skies will crack open and fire and brimstone will rain down upon East Rutherford like Sodom and Gommorah, it does seem like a strange coincidence that New York Jets fans and local media have become increasingly vocal about the idea of starting the notably pious back-up quarterback Tim Tebow over current starter Mark Sanchez?
The Jets will face their biggest challenge of the season thus far in the 4-0 Texans, who are probably the best team in the AFC and possibly the entire league.
With key starters missing on both sides of the ball - cornerback Darrelle Revis and wide receiver Santonio Holmes are among those injured - the Jets will likely need a miracle to win tonight.
Maybe Tebow can be the one to provide it?
The game will air live on 105.7 The Hawk tonight.