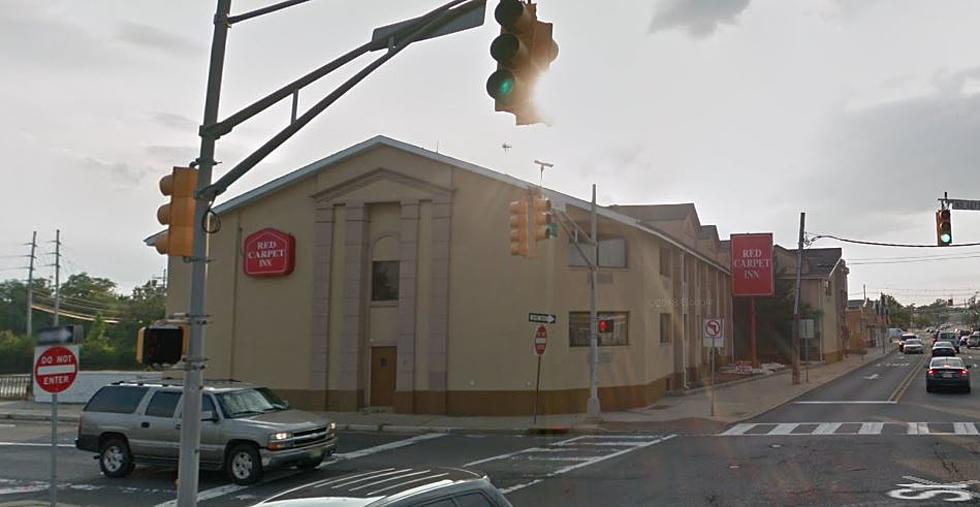 Toms River finalizes purchase of crime ridden downtown motel
Justin Louis
It's long been an eyesore ridden with drug busts and arrests and now the Red Carpet Inn in downtown Toms River officially belongs in the hands of the township following a completed purchase.
The Township now owns the property, located at 2 West Water Street, in downtown Toms River following the purchase announced on Tuesday.
Terms to purchase the hotel were made back in May of this year when officials came to tentative terms to acquired the property following negotiations with the owner.
These negotiations led to an increase in how much Toms River officials would end up paying for the hotel.
In May of 2018, the Township Council authorized a bond ordinance for $4,800,000.00 for the purchase and rehabilitation of the Red Carpet Inn.
A portion of the money will be set aside for flood control measures to protect the downtown area.
The motel is vacant and the Township's next step will be to complete environmental reviews of the property before hiring a contractor to demolish the building.
"The parties are currently in contract negotiations," Merlino said at the time. "Our goal is to close on the property by mid- to late summer, however, that will be dependent on environmental reviews and other considerations."
Flash forward to today, as he signed the closing documents, Mayor Tom Kelaher said, "The acquisition of this property is important for a number of reasons. Not only does it eliminate an eyesore and a Police problem, but it will now enable us to begin our long-range plan to redevelop downtown Toms River with new businesses and apartments."
Alizar Zorojew, executive director of the Downtown Toms River Business Improvement District, said the organization looks forward to the coming upgrade of the local infrastructure that will result from the Township's purchase and demolition of the Red Carpet Inn.
"This move sends a major signal to businesses, developers, and residents that Toms River is serious about refining its downtown and better utilizing its waterfront."
This hotel whether it be the Red Carpet Inn or formerly Red Roof Inn or Toms River hotel, according to police records, officers responded to over 750 incidents at the location since 2015.
Many of those incidents involved serious offenses including narcotics, weapons, and theft.
In November 2017, Toms River Police filed a public nuisance charge against the Red Carpet Inn for knowingly conducting or maintaining a premise where unlawful activity takes place or by creating conditions that endanger the public's health or safety.
More From The Jersey Shore: