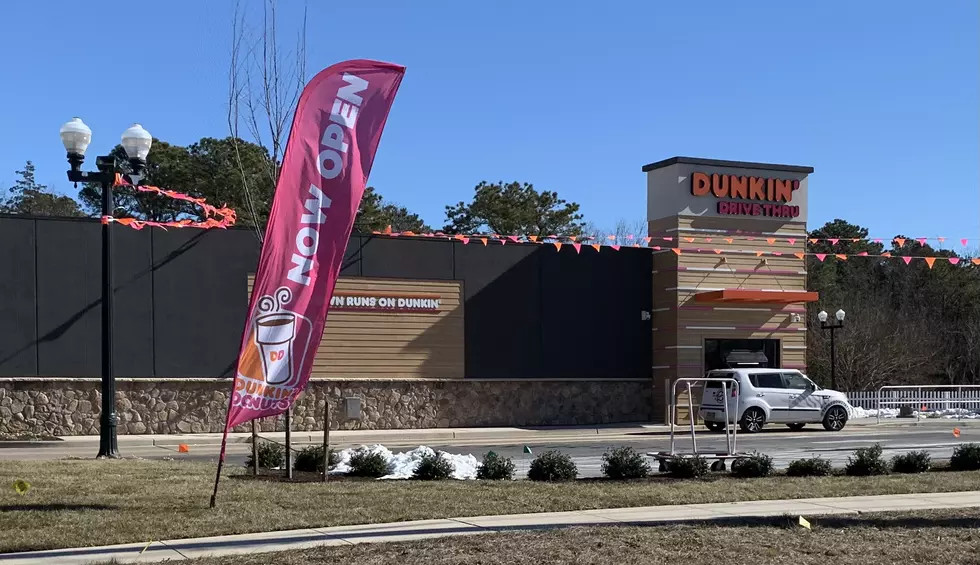 The New Dunkin is Open in Waretown, New Jersey
Shawn Michaels
Enter your number to get our free mobile app
So at one time this location was a Sonic Drive-In in Waretown right along route nine. Now it's a Dunkin Drive-Thru. Several weeks ago we asked the question what was to become of the old Sonic location in Waretown. Listeners responded with several answers, but many of you had heard the rumor that Dunkin was going to take the place over. Well you were right, it's a Dunkin and it's open. I took a ride by and snapped some photos to show listeners in case you had not been by yet.
Obviously from the photos you can see it's a "drive-thru" but is there counter service inside also? or is this location exclusively a "drive-thru" ?
The building looks great the face lift and color has brought this location back to life in Waretown and you can never have enough coffee, can you?
It's tough to pick my favorite donut 🍩.....I like the plain old fashioned, boston kreme, vanilla creme or the cruller. Those would be my pic for favorites, so maybe I'll have to take a trip thru the Waretown drive-thru and pick up a few.
CONCLUSION: Yes listeners were right when they reported it would be a new Dunkin location. It's open and looks great, much better then a half run down Sonic lol so here's to a new business and best of luck in Waretown :)
Enter your number to get our free mobile app
What Are the Signature Drinks From Every State?