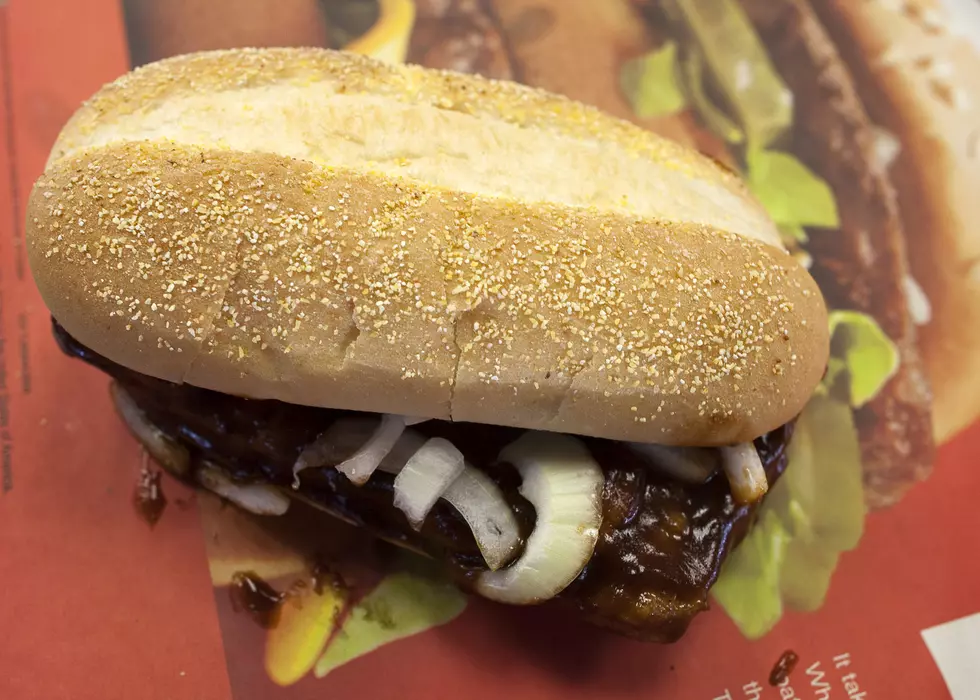 The McRib Sandwich Returns to McDonald's in December
Getty Images
Everything in 2020 so far has been an absolute disaster, but maybe...just maybe, 2020 is trying to do a little good for some people.
McDonald's fans...I have good news for you!
The McRib Sandwich is coming back!! It is making its return on Wednesday, December 2nd. But wait...There's more...The McRib will be available nationwide!!!
In the past when McDonald's would bring the McRib sandwich back for a limited time, it would only be available in select cities.
Once again it will only be available for a limited time, so make sure you get it before it's too late.
Every time I hear about the McRib sandwich, I can never remember if I have ever had it. I would like to think that if I had it, I would remember eating it, but for some reason, I just don't know.
As I am sitting here writing this, I am going back in forth in my head if I have actually have had the McRib sandwich. I'm guessing the flavor is so unique that I would know for sure if I tried it; It's driving me crazy!!!
Whether I have had it or not in the past, this will be THE year that I finally try what people have been going nuts over for years
Enter your number to get our free mobile app
KEEP READING: 3-ingredient recipes you can make right now