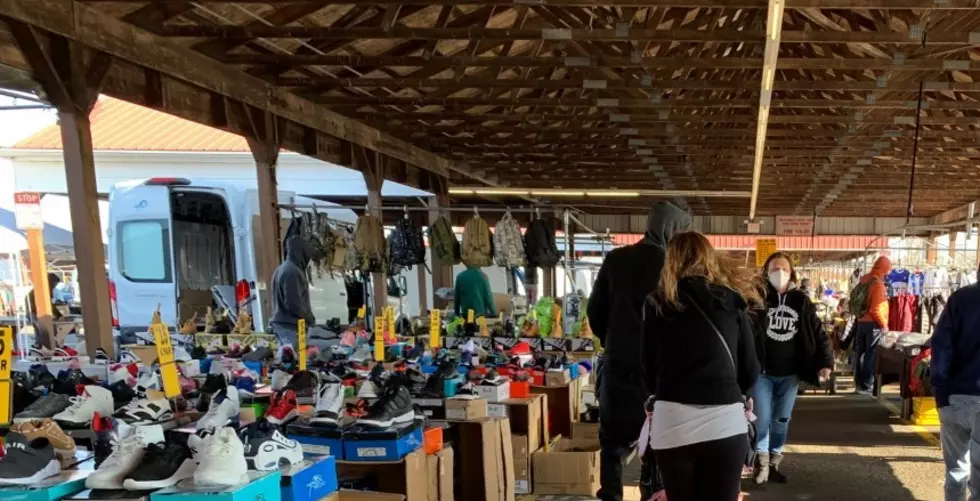 The Delaware Valley's Largest and Oldest Flea Market
Shawn Michaels
It's the oldest and largest flea market in the Delaware Valley, have you ever visited the Columbus Farmers Market in Burlington County?
We all love finding that perfect bargain and item for our homes and going to flea markets and yard sales are hugely popular these days. Getting that item for your home you can't find just anywhere and getting it at a great price is always a win!
I'll be honest on occasion I enjoy going to a flea market or a yard sale with April and sometimes we find some great bargains and sometimes we come home with nothing and that's the fun of making that "find". Sometimes you get a "find" and other times you don't.
I think that we have all tried to downsize at home during the pandemic, it just feels healthier. You don't have to be a minimalist but it just feels healthier to de-clutter at home. So buying just for the sake of buying is not a good thing and when you go out to hit flea markets or yard sales you need to get what you need, not buy just to say you got a bargain.
One of the largest in the area is in Columbus, Burlington County....the Columbus Farmer's Market and if you have not checked it out I recommend you hit them up to see if you'll find anything. Some of the items are folks doing yard sale items and some are new items. Some things you might like and some you might not, but searching is fun. The folks doing yard sale items are willing to negotiate so don't be intimidated to haggle a price, they'll let you know what they are willing to do.
Columbus is about a half-hour drive from many portions of Ocean and Monmouth Counties. Have fun and see what you find
50 Famous Brands That No Longer Exist
KEEP READING: Here are the best places to retire in America
UP NEXT: See how much gasoline cost the year you started driving