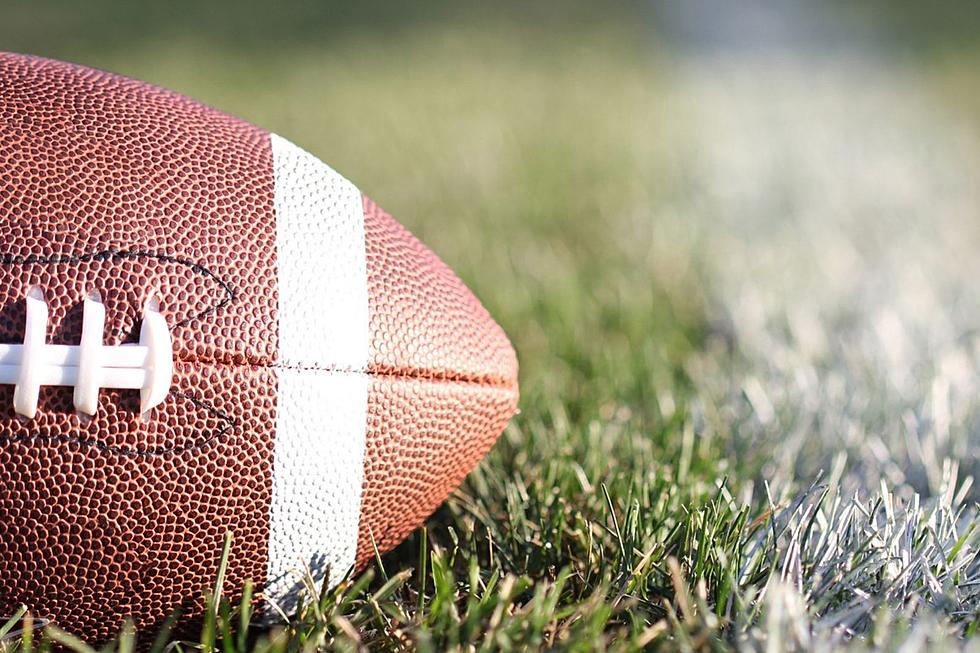 Ron Signorino Jr. Steps Down as Toms River South Football Coach
(Getty Stock)
Since 1964, there have been 31 years in which a Signorino has patrolled the sidelines as Toms River South's head football coach. The latest tenure, however, came to an end on Thursday.
The Indians will be seeking a new head coach for the 2022 season after Ron Signorino Jr. stepped down after 11 seasons leading his alma mater.
"Basically there are two major reasons," Signorino said. "One is that I've been battling back issues for quite some time and I just can't ever seem to feel great, so I'm always in pain. I need to take a step back and work on my health a bit."
"And more importantly than that is I need to pay it forward to my family. As you know, football is a big undertaking and it can be very time-consuming. A lot of sacrifices have to be made. Now it's time to spend more time with the family."
Signorino took over the reins of the program in 2011 following an 0-10 season and three years later had the Indians back in the NJSIAA playoffs with an 8-3 record. His teams went 45-66 from 2011 through 2021 with the 8-3 season of 2013 being the high-water mark. Quarterback Tymere Berry, who later starred at Monmouth University, led the Indians to the South Jersey Group 4 semifinals behind a high-powered offense that averaged 36 points per game.
Toms River South was 5-5 in 2014 and 2015 and also went 6-2 during the 2020 season.
Signorino's father, Ron Signorino Sr., led Toms River South for two separate stints, first from 1964 through 1978 and again from 1997 through 2000 during a legendary career. His "Hitting Indians" teams went a combined 109-58-4, including a record of 80-44-4 in his first tenure. South won four division titles and the 1978 South Jersey Group 4 title and also played in three other NJSIAA sectional championship games.
He was inducted into the Shore Football Coaches Hall of Fame in 2010.
Ironically, it was during Signorino Sr.'s 16-year run as defensive coordinator at Brick under legendary head coach Warren Wolf that Signorino Jr. found his way into a coaching career that would end up spanning five different decades.
"Coach Wolf had an opening at the last minute and dad asked me if I wanted to coach," Signorino Jr. said. "Within five minutes I knew that was what I wanted to do."
Signorino Jr. then began his teaching career at Red Bank Regional High School in 1990 and coached with the Bucs for two years. He then returned to Brick and was an assistant under his father and Wolf through the 1996 season. Signorino Sr. was then re-hired as Toms River South's head coach and his son went with him through the 2000 season. He then coached at Toms River East from 2000 through 2005, was out of football in 2006, and coached under Dan Duddy at Donovan Catholic from 2007 through 2010. He was then hired as Toms River South's head coach prior to the 2011 season.
"I've been around a lot of great guys," Signorino Jr. said. "The memories are priceless.
Winning is always the goal, but what was most important to Signorino throughout his time at Toms River South, both as a player and coach, was putting a team on the field that the passionate community could be proud of.
"I'm really going to miss the players," Signorino Jr. said. "The love I had for them, I hope they saw that. They were always the No. 1 priority. I'm gonna miss the players and putting the puzzle."
"It is a sense of pride," he added. "Just looking back, we moved into Toms River when I was 11-months old so I've really only ever known or grew up with South football and dad roaming the sidelines. South is a special place. Whether you're having a good year or a down year they're special. And they love their traditions. So to have an opportunity to follow in dad's footsteps - I certainly didn't accomplish what he did - but being able to say I followed dad and learned from him and to then get an opportunity to (be the head coach) at South is a godsend. I'm so blessed for the opportunity."
Seaside Heights Fireworks Schedule for 2022