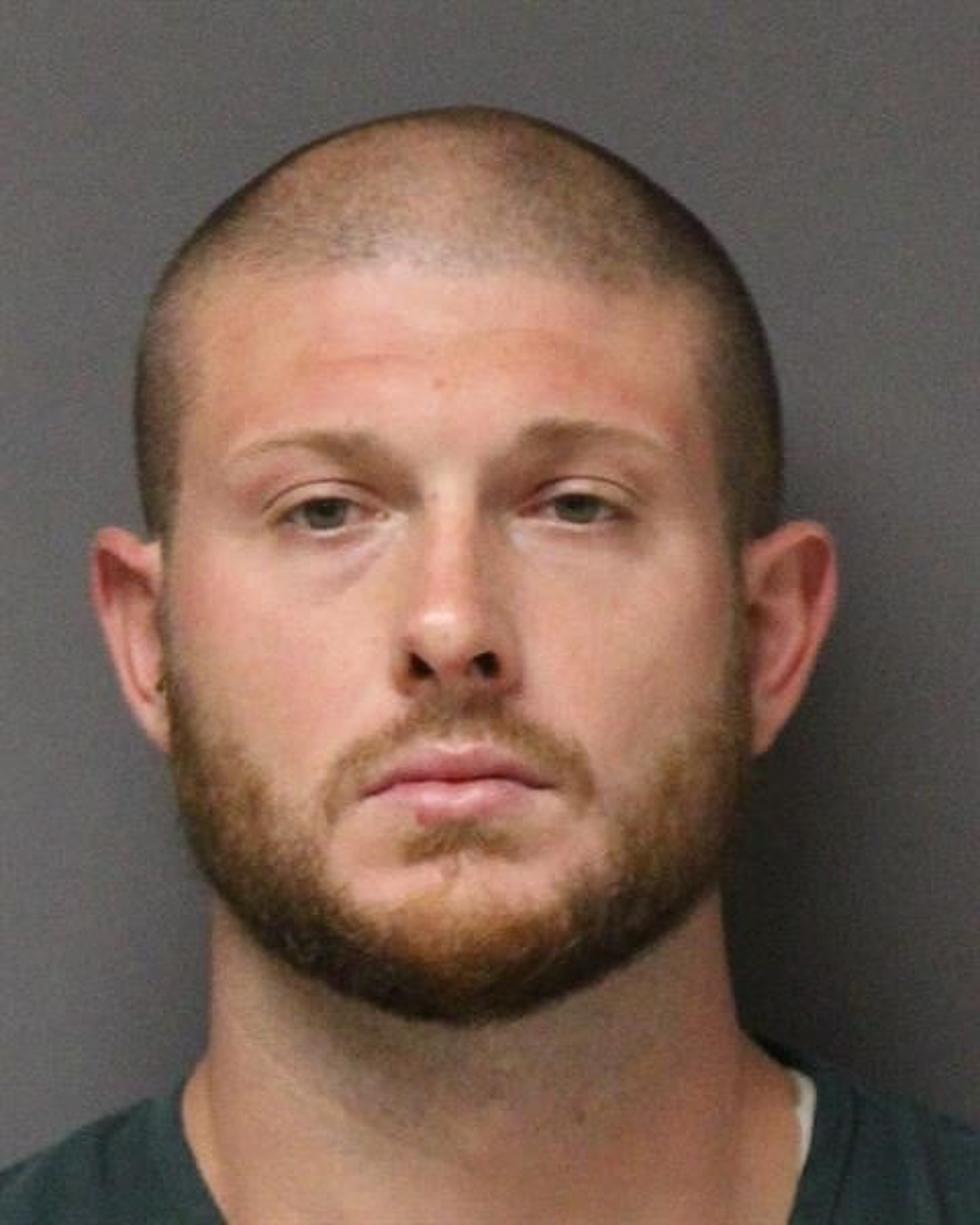 Point Pleasant, NJ man pleads guilty to pair of attacks, robberies in Ocean County, NJ
(Photo Courtesy: Ocean County Prosecutors Office)
There's been a debate over the last several years since New Jersey's Bail Reform Laws were revised allowing for a release within 72-hours of those arrested until their trial.
There is bail reform guidance for all kinds of crimes in New Jersey with some of the reasoning including monetary concerns as well as populations.
It was supposed to be for non-violent offenders or prisoners with little or no access to bail money.
Those charged with Murder would be the only ones who would have to stay in jail.
While it's worked in certain cases and helped many people, there have been many flies in the ointment that need to be cleared out.
As of Monday, that's in the works as well at the Statehouse in Trenton.
One of the major concerns with the state of New Jersey's Bail Reform Law is allowing the release of people arrested for drug-related crimes, not leaving enough time to detox and rehabilitate.
"People who need treatment are getting out in three or four days and haven't sufficiently detoxed and now they're back on the streets," Ocean County Prosecutor Bradley Billhimer told Townsquare Media News in 2018. "In the old days, you put a monetary bail on somebody that was charged with possession or possession with intent to distribute while somebody who was a user would stay in jail and the judge would order some kind of services and that would start the rehabilitation process...bail reform has taken that part of it away."
Monmouth County Sheriff Shaun Golden, in 2019, explained that Bail Reform was acting as a revolving door in correctional facilities and jails.
"Are they receiving the care that they otherwise would have if they were awaiting bail or trial for days or maybe weeks?," Golden previously told Townsquare Media News. "It's now turned into being released at the local station and we don't see them, there's not even an opportunity for them to seek those kinds of services out. Now you have to have the hearing within 24-hours, they're going before the judge who reduce the bail or give no bail and they're being released, so a person that would be staying in our facility for a week or two weeks, or even 48-72 hours is being released instantly and not being screened for any type of addiction services that they need and so we'll see them again."
In August of 2021, two Barnegat Township residents were arrested for the second time in a span of just three months for dealing drugs out of multiple homes in Ocean County.
The two arrested for the first crime were released and then arrested again for doing the exact same thing.
On Monday, March 14, 2022, a Point Pleasant Borough man pleaded guilty to committing to assaults and robberies within a span of six months in 2021.
Ocean County Prosecutor Bradley D. Billhimer announced that William McMenamin, 29, pled guilty to two counts of Robbery, and Aggravated Assault for his role in an incident in Toms River on April 28 and in Lacey on October 8.
McMenamin was involved in a fight near Main Street and Route 37 in Toms River last April where he attacked a 19-year old and stole his backpack, Toms River Police learned after responding to the call.
The victim was treated for his injuries at Community Medical Center.
Toms River Police later identified McMenamin as the attacker and he was arrested and then brought to the Ocean County Jail but then released by the Court, because of New Jersey's Bail Reform Law.
Then, on October 8, Lacey Police were called to the Lacey Inn for a report of a robbery.
Police learned that McMenamin attacked and robbed a guest at the Lacey Inn, where he was also staying at the time.
He was arrested again and brought to the Ocean County Jail, where he has been since his second arrest.
For the ties to both attacks, Prosecutor Billhimer said that the State will be seeking a term of five years in a New Jersey State Prison, subject to the terms of the No Early Release Act when he is sentenced in May.
Prosecutor Billhimer has also announced that Ocean County Supervising Assistant Prosecutor Michael Abatemarco is handling the matters on behalf of the State.
Have You Seen Them? Ocean County's Most Wanted