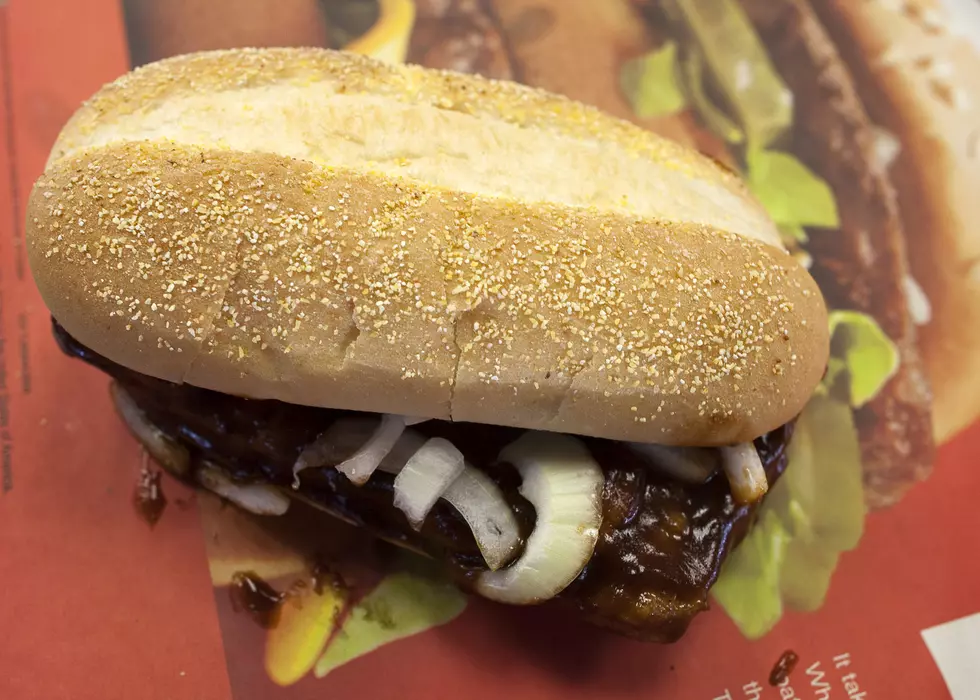 OUTRAGE: McRib NOT Available at any Jersey Shore McDonald's Locations
Getty Images
This is exciting, right? Well, it should be, but it's not because you can't get one on the Jersey Shore! What kind of crap is that?!?!
McDonald's has a McFinder search engine tool that will tell you the closest McDonald's location that is selling the McRib, and when I typed "08753" the results were very disappointing.
The majority of the locations are WEST of I-95. The closest McDonald's offering the McRib is in Browns Mills, NJ...40 minutes away!!
If you do find a McRib closer than 40 minutes away, please let us know.