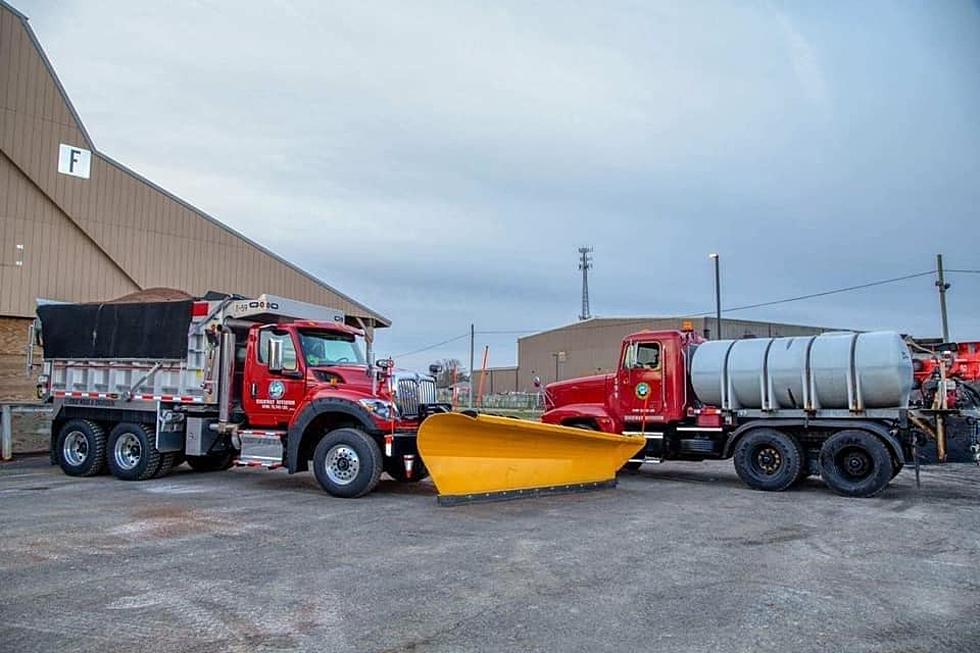 Oh Brother, Could Jack Frost Leave Us A Surprise Thursday Morning in Ocean County, New Jersey
(Photo: Monmouth County Government)
Well, here we go again, maybe. It looks like our pal Jack Frost could leave us a little surprise Thursday morning here in parts of New Jersey....maybe even in Ocean County.
Looks like according to Meteorologist Dan Zarrow we could be seeing some "wintry" weather overnight Wednesday into Thursday morning.
Listen to Shawn Michaels mornings on 92.7 WOBM and download our free 92.7 WOBM app
So here is the scenario...we have a nice day Wednesday for the most part. Wednesday's forecast calls for partly sunny skies and temps in the mid to upper 40's...not bad for January, right? Then, temps, late Wednesday begin to drop, and as they do the rain turns to snow for some areas. According to Dan, we could see up to two inches of snow as we wake up Thursday morning and temps with be very cold all day...into only the '20s.
So it will be "wait and see" if, in fact, Jack Frost sneaks into Ocean County Wednesday night. We will be first in on Thursday morning at 5 am with the latest weather, news, traffic, and Stormwatch for any possible delays or cancellations for Thursday.
Are YOU a "snow lover" are you gonna be hoping for snow or are you gonna be wishing it away? Let us know how you feel about snow, post your comments below :)
Here is Dan Zarrow's Latest forecast....
TONIGHT... RAIN ARRIVES LATE EVENING... TURNING TO SNOW AROUND DAYBREAK... LOW 35
TOMORROW... SNOW CONTINUES THROUGH AROUND MIDDAY... AN INCH OR TWO OF ACCUMULATION IS POSSIBLE... SLIPPERY ROADS AND LOW VISIBILITY COULD IMPACT THE MORNING COMMUTE... TEMPERATURES TUMBLE FROM THE 30S IN THE MORNING, INTO THE 20S BY THE AFTERNOON
FRIDAY... MOSTLY SUNNY... VERY COLD... HIGH 26
KEEP READING: Get answers to 51 of the most frequently asked weather questions...