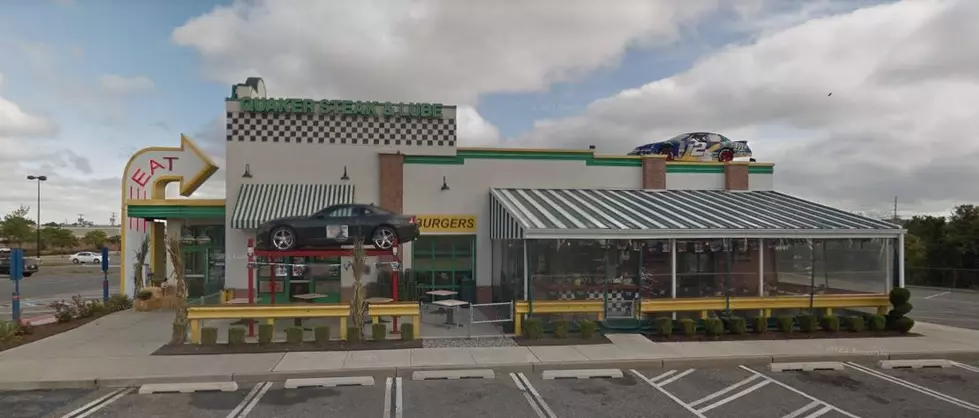 10 Closed Restaurants in Ocean County. New Jersey You Wish Would Reopen
Credit: Google Maps/Google Street View
We're still dreaming about these old favorites.
How many times have you been craving a specific meal from a restaurant that's no longer open?  It's one of the most heartbreaking things that can happen.
When neighborhood restaurants close, it's always a sad day for business owners and customers.  We know it's never an easy decision on their part, and we're left wishing there were more we could do to help.  It's not an exaggeration to say I've considered donating my life's savings to keep a favorite restaurant open (maybe it's a little exaggeration).
Sadly, many of our favorites were forced to close recently due to the Covid-19 pandemic.  The suddenness of the situation made it even more upsetting since we had no clue that we would never return after our last dining experience there.
In a dream world, it would be amazing for our old favorites to reopen just for a day.  Or, how cool would it be for a new restaurant to open up with a menu that was made up of our favorite dishes from closed restaurants.  Who do we have to call to make that happen?
You're just as passionate about local restaurants as I am, so I turned to the Overheard in Brick Facebook Groups to find out what old favorites you wish would reopen.
Let me tell you, I am hungry just looking at the list!  It's got everything from BBQ, to diner food, Mexican cuisine, and more.
Did any of your old favorite Ocean County restaurants make the list?
10 Ocean County Restaurants You Wish Would Reopen
We're still dreaming of our favorite menu items.
The 20 Dynamite New Jersey Diners That Are Too Tasty Not to Try
20 Succulent New Jersey Seafood Restaurants too Sensational Not to Try