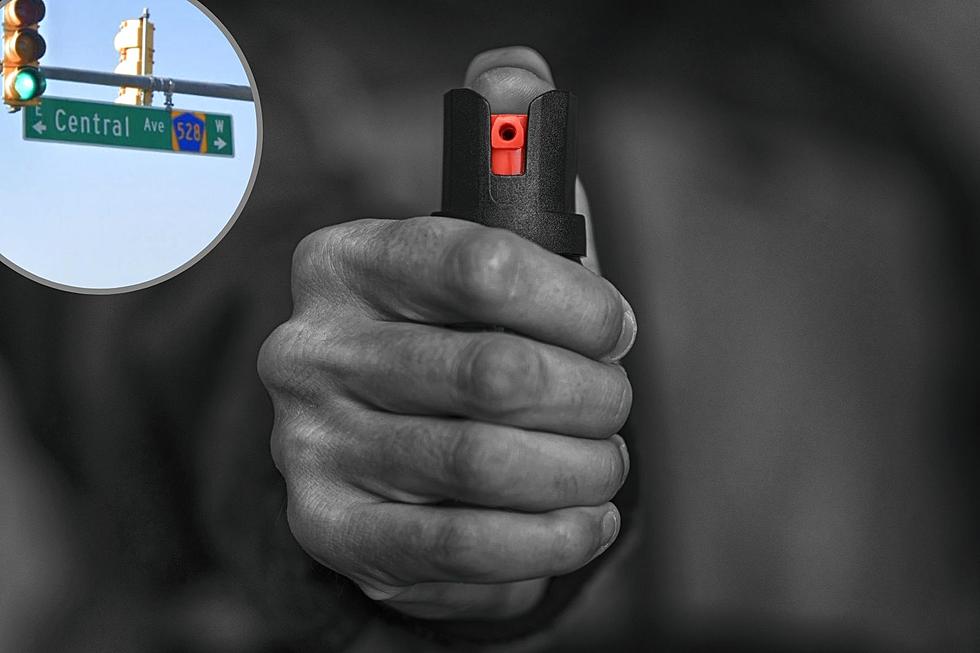 NJ man wanted to teach driver a lesson. Instead, he got pepper spray in the face
Pepperspray (Canva), Central Ave sign in Lakewood (Google Street View)
🚨 A 26-year-old man stopped in an intersection to keep another from passing him
🚨 The other man described as 'impatient' pepper got out and sprayed him
🚨 It's not clear why the driver didn't want to be passed
---
LAKEWOOD — It's a case of pepper spray road rage.
An impatient driver used pepper spray on a man who blocked him in at an intersection Monday afternoon, police said.
Police Capt. Gregory Staffordsmith said the 26-year-old Bayville man was stopped at the intersection of River and Central avenues in Lakewood around 2:15 p.m.
He told police he had purposely remained stopped so that someone he described as an "impatient driver" could not pass him.
Why did driver stop?
The "impatient" driver walked up to the Bayville man and sprayed him through an open window with what is believed to be pepper spray and then ran off, according to Staffordsmith.
Staffordsmith said it's not clear why the Bayville man did not want the other driver to pass. He did not disclose the man's identity.
The Bayville man was treated at a hospital for the pepper spray.
Report a correction 👈 | 👉 Contact our newsroom
Spirit Halloween is back! Here's every NJ location for 2023
Most locations are open by the end of September but check ahead before heading out. Click/tap on the links for each location for more info.
Most popular town names that NJ shares with the rest of the country
The Top 30 Roller Coasters in New Jersey
Happy National Roller Coaster Day! The state of New Jersey is home to the 6th most roller coasters in the United States, spread across 14 thrilling theme parks.