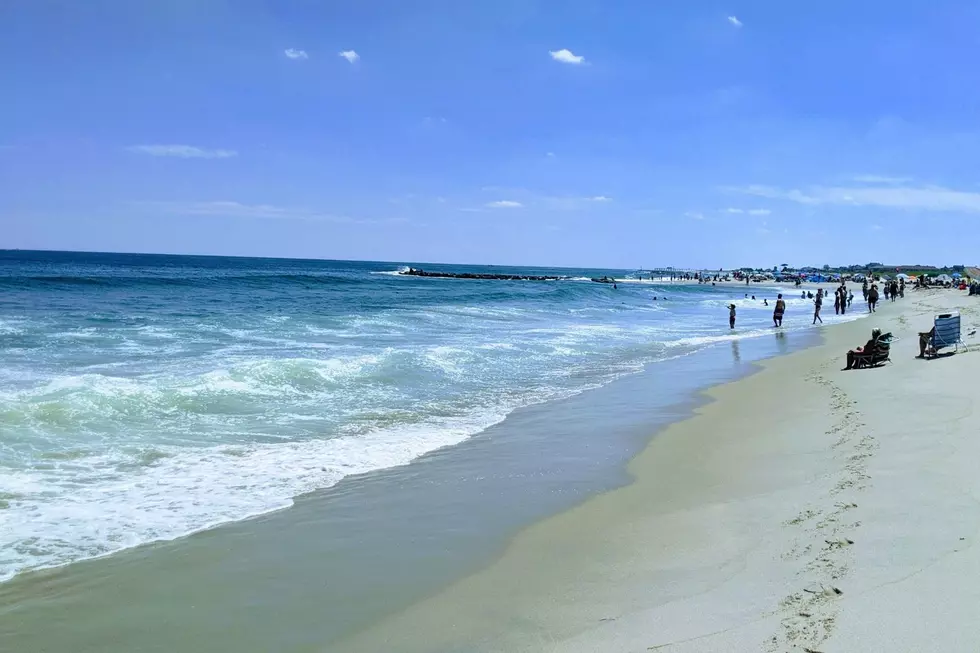 New Jersey Waters Have Been Freezing & We Finally Know Why
McCabe Avenue Beach in Bradley Beach (Bud McCormick)
In case you haven't noticed, it is HOT.
Heat advisories have become more common than car accidents at the Jersey Shore. That might be a bit over dramatic but you get what I'm saying, right?
Despite these insanely hot temperatures, the waters along the coast of New Jersey have been friggidy freezing.
According to Inquirer.com, waters off the coast of Atlantic City was only 58.5 degrees this past Saturday!
I have had ice baths that were warmer. Okay, that was another exaggeration.
But this cold water has been the theme across the board for the Garden State and now, we are being given some information on why.
According to Inquirer.com, this is because of something known as upwelling.
This hot weather means is causing a copious amount of hot air to churn the waters near the shore.
When that happens, the colder waters in the layers below get brought to the surface and WA LA, we are doing a polar bear plunge we did not sign up for in August.
It makes sense. The waters being brought from below have had no exposure to sunlight or warmer weather. Of course it is freaking freezing.
But obnoxiously enough, temperatures haven't been this cold in years according to Michael F. Crowley of the Rutgers University Center for Ocean Observing Leadership.
All we know is that upwelling is expected to continue for at least the next few days but who knows what water temperatures will be for the remainder of the Summer.
This is not the Summer I signed up for.
Watch waters will rise to 80 degrees in the dead of winter.  Could you imagine?
While you are warming up to the freezing water, take a look at these important beach do's and don'ts.
New Jersey's Beach Commandments: Do's & Don'ts at the Beach
Have You Even Heard of the 30 Tiniest Towns in New Jersey?