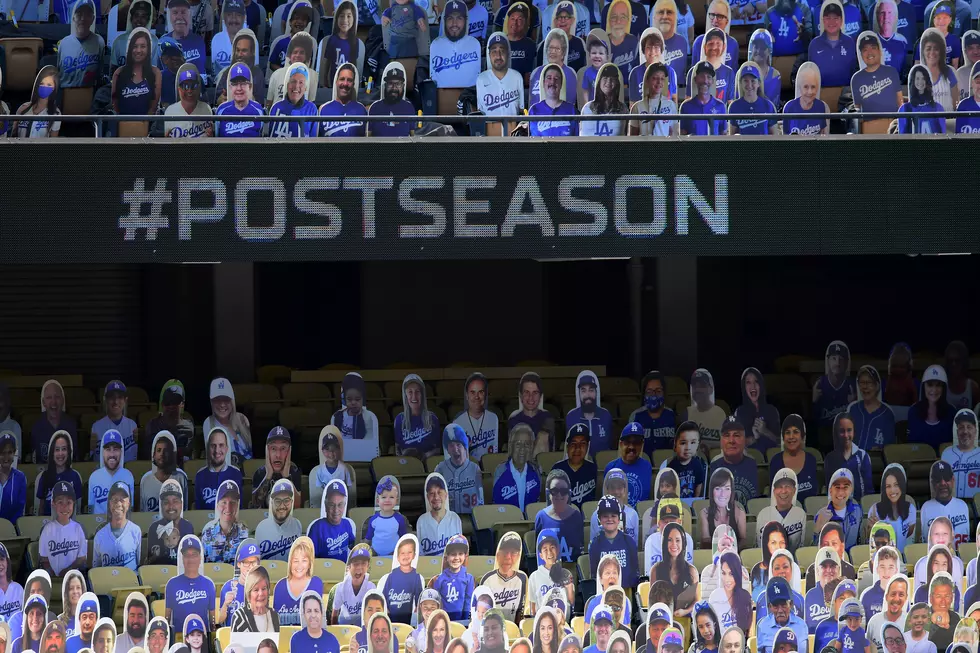 New Jersey Athletes Playing In The 2020 World Series
Getty Images
Well, it was a bust of a season for the local sports teams. If you are a Yankee fan like me, we had a wild ride through the playoffs but it came to a disappointing end at the hands of the future American League champs, the Tampa Bay Rays. If you are a Phillies fan, you saw your team almost land a playoff spot, but ending up a game behind the Brewers and Giants. If you are a Mets fan, I pity you.
Over the past few years I've liked taking a look at the Super Bowl rosters to see if there was any New Jersey flavor to the big game. In 2016 we had two; in 2017 we jumped to five; this past January was an interesting one, as no players from the Chiefs were from NJ, but the 49ers featured former Monmouth University star Miles Austin on their coaching staff. We'll see how things look for the Super Bowl coming in 2021 (assuming the NFL season lasts that long).
Now, on the eve of the 2020 World Series, we're ready to see the Tampa Bay Rays take on the Los Angeles Dodgers, in the "bubble" in Arlington, Texas. I scoured the rosters of both teams for players from New Jersey, and came up with...just one:
Charlie Morton is a veteran pitcher for the Rays. He was born in Flemington, NJ, and actually grew up a fan of the Yankees. He was drafted by the Braves in 2008, but spent a majority of his career with the Pittsburgh Pirates.
The teams don't have their rotations set in stone just yet, but it looks like the Rays are putting Tyler Glasnow on the mound for Game 1, and Blake Snell for Game 2. We'll see if Morton takes the hill for Game 3, or possibly Game 4, or if manager Kevin Cash just holds on to him as an emergency starter or what.
Enter your number to get our free mobile app
Check Out MLB's Ugly Hawaiian Shirts