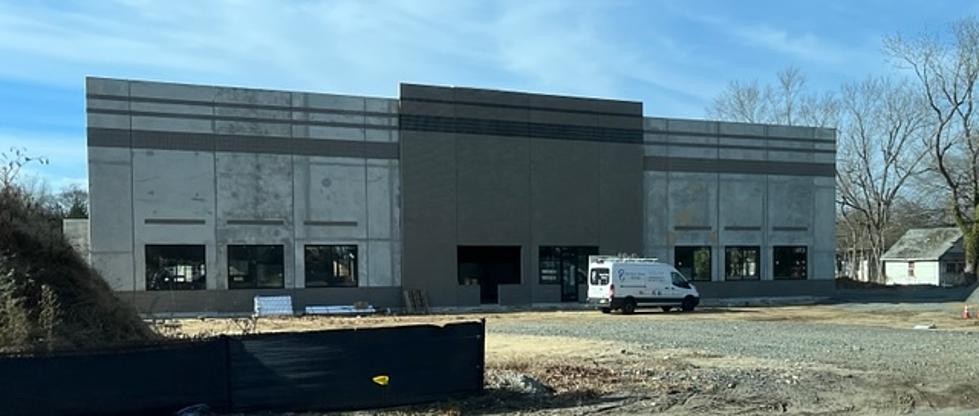 Watching Construction On a New Business Warehouse on Route 9 in Toms River, New Jersey
Shawn Michaels
So this is an interesting new construction project in Ocean County. It's a new warehouse project that is taking place along Route 9 in Toms River Township.
The work is being done by Tilt-Up Bedrock Concrete Corp, based in Sayerville, New Jersey. They are doing this project at 1930 Lakewood Road, Toms River, NJ
Listen to Shawn Michaels mornings on 92.7 WOBM and download our free 92.7 WOBM app
It's interesting to see the work they are doing with concrete and how they assemble a large building like this warehouse. Panels of concrete fused together to eventually build this new warehouse in Toms River. Check out this youtube video the company put together with a look at the work being done here in Toms River. Pretty cool way to see how this latest building went up here in Ocean County.
It will be curious to see what type of warehouse this will be?  What company will be using it...is "Tilt-Up" making it for themselves? If you have heard any rumors we would love for you to share this info with us and we'll pass it along to our friends.
It definitely has some decent space and is conveniently located along Route 9 in Toms River as you head towards Lakewood. It looks as if another company is involved, "Builders Supreme", so it's just a wait-and-see situation I guess for now as they finish completion of this huge concrete construction. We will try to keep you posted.
READ ON: Here's how to apply for rent relief