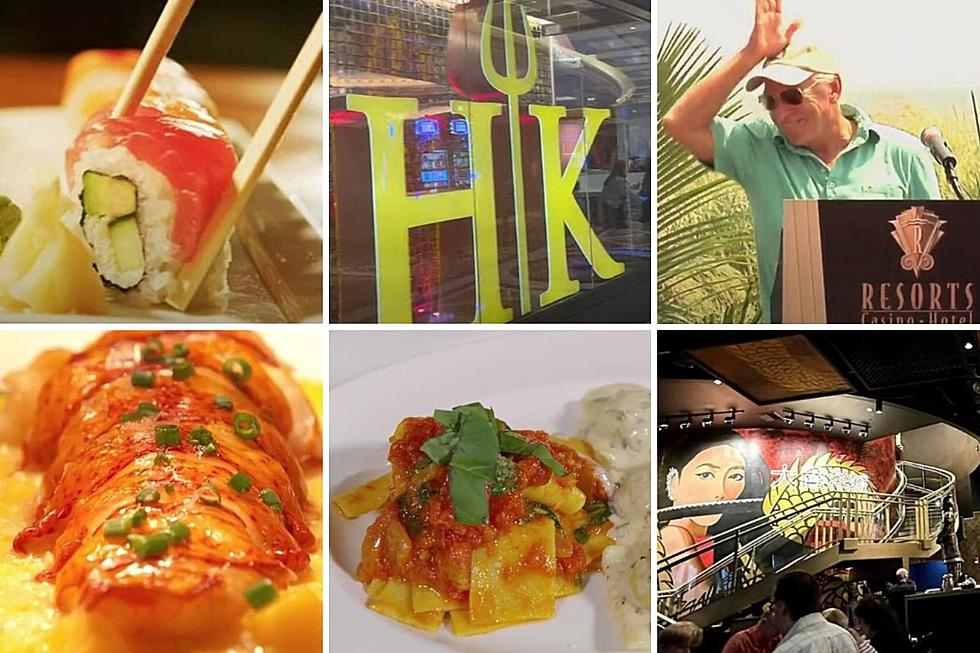 Local Favorites: Top 10 Atlantic City Casino Restaurants
YouTube/screenshots
Visitors to Atlantic City are often curious about which AC casino restaurants the locals like. Here are ten of the locals' favorites.
How Were These AC Casino Restaurants Chosen?
Listeners were asked about their favorite Atlantic City casino restaurants and hundreds of people responded. These are the ten restaurants that got the most mentions.
Which Casino Had the Most Locally Popular Restaurants?
It's funny that the responses were so widespread that no one or two casinos dominated. In fact, all the casinos had restaurants mentioned. There are two casinos that have two restaurants each on this list: Resorts Casino Hotel and The Quarter and the Tropicana.
What Kind of Cuisine Do These Restaurants Serve?
You name it, and, chances are, that cuisine and style of cooking is featured. Steakhouses, Italian, Asian, seafood, American.
Are There Any Common Bonds Between These Restaurants?
Surprisingly few, except the obvious. They are all Atlantic City casino restaurants.
There are casual restaurants and much more formal eateries. They aren't all celebrity chefs' restaurants, but a few are. They aren't all the most or least expensive, but there are some from both categories. They don't don't all feature the same cuisine, either. This list is very varied. I like that.
What is the common bond between all of them? They all do what they do very well and they all serve good food.
Let's look at the photo gallery of the Local Favorites: Top 10 Atlantic City Casino Restaurants
Local Favorites: Top 10 Atlantic City Casino Restaurants
A Wonderful Visit Back to 1965 Atlantic City Boardwalk
South Jersey Restaurants Featured By Guy Fieri on DDD