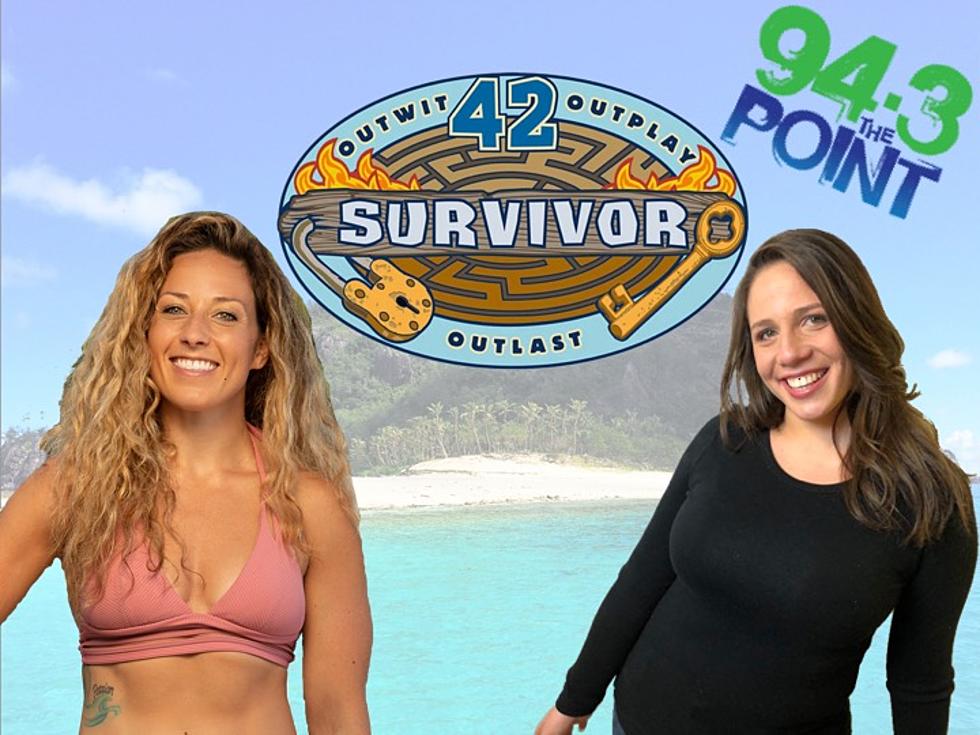 Watch Nicole's Interview With Survivor 42 Contestant From Asbury Park, NJ Lindsay Dolashewich
Graphic made my Mario Forcellati
The 42nd season of Survivor kicks off TONIGHT, March 9th  at 8:00 PM on CBS and the Jersey Shore will be well represented.
Introducing Lindsay Dolashewich, a born-and-raised Jersey girl from Asbury Park who will be a contestant on Survivor 42 and competing for the $1,000,000 prize.
She's competitive. She's spunky. She's sassy.
And based on what she's told me, I would say she has a pretty good shot at making it far in the fierce competition.
I was lucky enough to speak with Lindsay before the big premiere tonight and there is a lot you should know before tuning in.
Here we go!
2

Lindsay's Insane Survivor Preparation

4

Will The Jersey Spunk Help or Hurt?

5

What Was It Like Meeting Jeff Probst?

6

What Did Lindsay Eat When She Returned?

7

Lindsay's Favorite Jersey Shore Spots

8

Lindsay's Message For New Jersey

9

It's Not Pork Roll. It's Not Taylor Ham. It's...